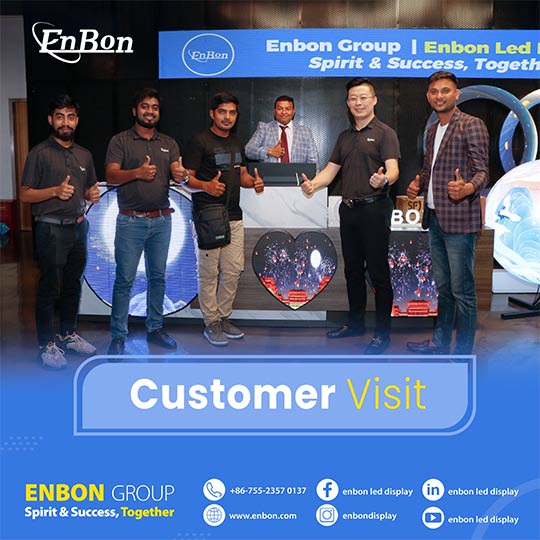 Enbon is a manufacturer of R&D, production and sales of LED displays. Our company's R&D team has senior technicians who have been engaged in the LED industry for more than ten years. Relying on the regional resource advantages of Taiwan shareholders to the company, the company has successively established long-term strategic cooperative relations with cutting-edge LED companies such as Taiwan Science and Technology. In addition, the company has mastered a large number of LED manufacturing technologies dedicated to visual effects. With the rapid development of the company and the continuous innovation of R&D technology, Enbon is also expanding the international market and attracting many foreign customers to visit.

As you can see, Enbon has several subsidiaries around the world. Such as Japan, South Korea, Canada, Morocco, etc..When your city needs Enbon, Enbon's team is there for you. Enbon not only provides you with 24-hour remote service, but also allows teams to travel directly to your city to provide consulting, technical, and other services. It is precisely these perfect services that make customers satisfied and willing to come to Enbon's headquarters.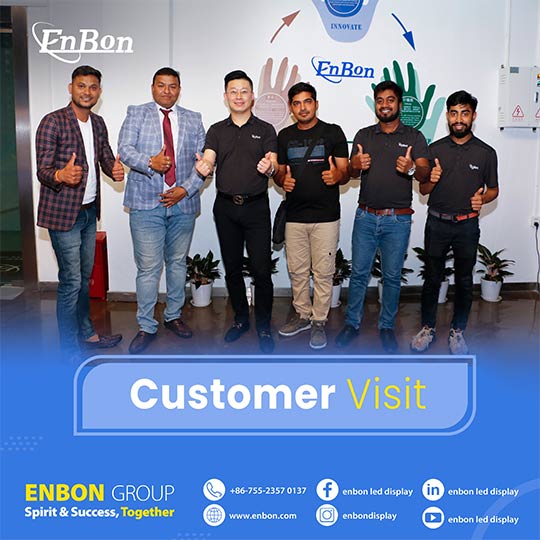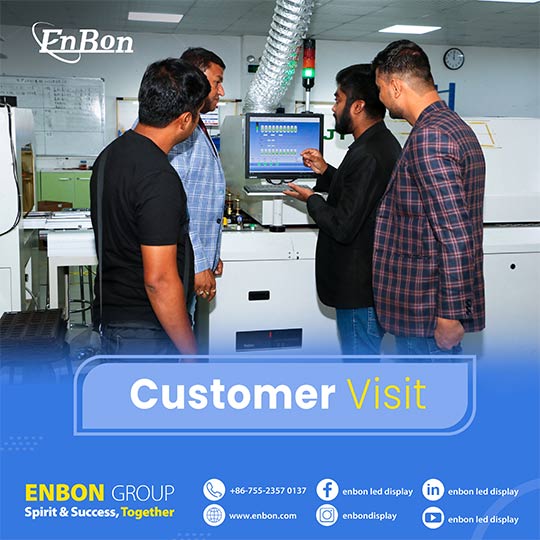 The LED display products exported to India have been highly recognized by the local market, and on October 9, 2023, customers from India visited Enbon headquarters and visited the company's production workshop and other business departments, and the company expressed a warm welcome to the arrival of Indian customers! Enbon's sales staff PK accompanied the customer to visit the production workshop and introduced Enbon's product features and advantages in detail, which was highly praised by the customer. At the same time, our sales team will fully cooperate to provide customers with detailed product introduction and answer questions. We believe that face-to-face communication can better build trust and cooperation and provide customers with the most suitable solutions.

The company's leader, Mr. Ma, also received them and prepared delicious food for them.It is such a delight to have friends coming from afar. Enbon attaches great importance to the needs and opinions of its customers and is committed to providing quality services and products. We welcome customers to visit us to better understand their needs and expectations, further improve and optimize our business.

In the field, the customer has an intuitive understanding of the company, and fully affirms the company's R & D capabilities, production capacity, management and other aspects. The rich professional knowledge and excellent work ability of the business personnel leave a deep mark on customers. This visit of foreign customers not only strengthens the communication between our company and foreign customers, but also lays a solid foundation for our Enbon products to better internationalize. In the future, we will always adhere to high-quality products, actively expand market share, and constantly improve and develop!