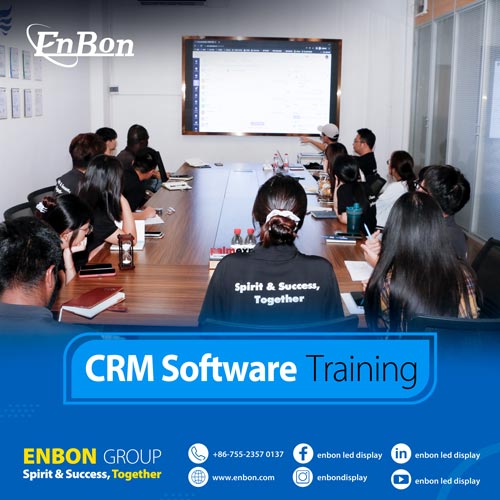 Progress is always accumulated in a little by little, Enbon has always been very high for their own requirements, and the same for the partners who work hard together. Yesterday afternoon, the engineer of Xiaoman system came to Enbon to do relevant training for all the foreign trade salesmen of the company.

This training mainly talked about three important contents. The first one is that the software system has updated the schedule. It is very considerate to mark out the more important holidays of each country on the calendar, which is convenient for everyone to enquire and understand.

The second is the update of the synchronised message board. The second is the update of the synchronised messages section, where messages from multiple social media platforms can be synchronised to the software system, making it easier for everyone to respond to messages in a timely manner. Knowing that Enbon is at your service 24 hours a day, this greatly improves the efficiency of replying to foreign trade.

The third one is that you can check the information of Canton Fair and trade in the software system. It is very convenient and quick.

Xiaoman system is one of Enbon's good assistants in team management. We believe that you will get more and more used to the operation of the software, so that Enbon's team will become more professional and outstanding!