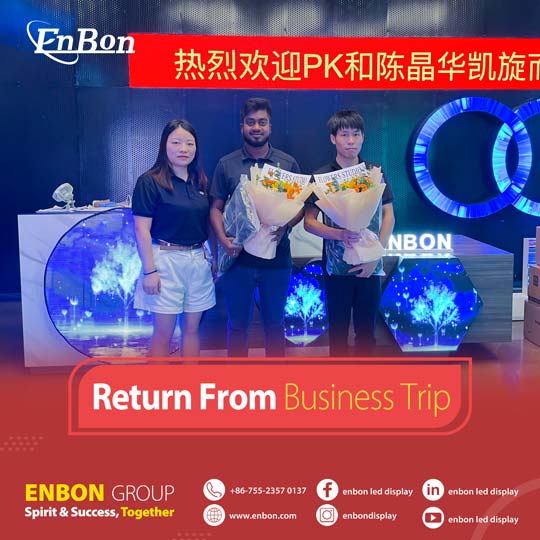 Enbon's international sales department is scattered all over the world, shining brightly.
Today our Alvin Zou, Wassef Enbon, Pk Peng and engineer Chen Jinghua each returned from a business trip to Saudi Arabia and India. Let's welcome them home and say a big thank you to them! Enbon has also prepared a special welcome and a small gift for them - a crossbody bag.
Let's wish them all the best and keep working together in the future to create a better Enbon.