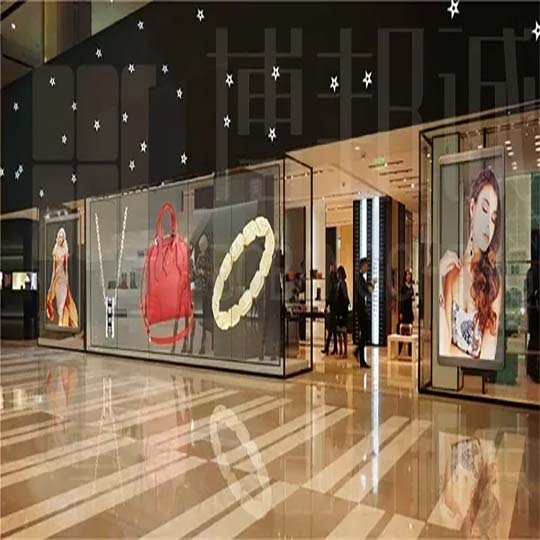 In recent years, LED display screen products have been rapidly popularized and applied. Under the situation of slow domestic macroeconomic growth, LED display screen industry has maintained sustained and rapid growth. Among them, the LED rental screen under the LED display screen category is designed as a customized die-casting aluminum box. The box is light and thin, and can be quickly installed, removed and transported. It is suitable for large-area leasing and fixed installation applications. What are the advantages of LED rental screen?

Advantages of LED rental screen:
1. Wide viewing angle, high contrast, seamless splicing and high image quality

2. Later maintenance shall be easy The LED rental screen needs to be used repeatedly. For example, after an event is held, it is disassembled and transported to another site for installation. It is easy to be damaged due to frequent disassembly and assembly. Therefore, when designing the leased product, the R & D personnel should fully understand the customer's needs, repeatedly simulate the customer's on-site use, and then consider how to reduce the product damage caused by disassembly and assembly, as well as the maintenance convenience after damage.

3. Easy to install, customized according to customer's special requirements Led rental screen is required to be installed conveniently and quickly, which can save cost and time, because it is faced with long-term and repeated use. If the installation operation is troublesome, it must be a failed product, and the market reputation is not good. For example, if the customer has some special requirements, such as arc screen, right angle screen lamp, or special requirements for brightness, the manufacturer can meet such special customization requirements.

4. It is light and easy to transport and install.

5. It can be waterproof and collision proof. Led rental screens will be used in different scenarios, and the installation conditions are also various. It is very necessary to prevent water and collision.

6. High definition display, fine image quality. With the improvement of the stage LED display system technology, the large-scale LED display special effect application, the large scene and large screen shock effect make the actors and audience on the stage integrate into one, and make the audience immerse themselves. People's requirements for the LED stage rental screen are also improving. High definition display and fine picture quality are the long-term pursuit of the products at this stage.

7. Brand advantages and cost performance advantages The brand of LED rental screen also has high-end and middle and low-end. In the high-end rental market, the characteristics of LED rental screen are: good quality, stable performance, and in place process control. For the middle and low-end market, the price performance ratio is high.

To sum up, this is the introduction of the advantages of LED rental screens. led rental screens are widely used in stage rental, song and dance activity parties, various press conferences, exhibitions, stadiums, theatres, auditoriums, lecture halls, multi-function halls, conference rooms, performance halls, discos, nightclubs, high-end entertainment halls, TV spring festival galas, and important cultural activities in various provinces and cities.