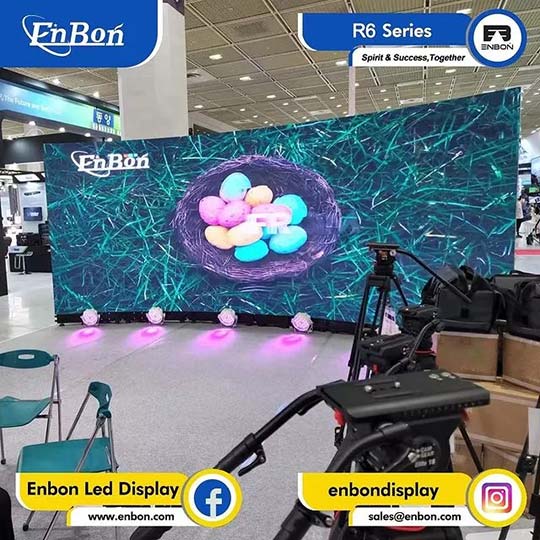 In recent years, there have been several technological advancements. LED screen rental have played a large part in moving and shaking up the technological world. They are energy efficient, user-friendly, and cost-effective, especially large-scale. LED screens can be laved in large town squares and inside shopping malls at floor levels. They are used to display high-resolution images using diodes that are closely placed together. LED screens can be rented at a cost for a short period or permanently purchased. We shall take a keen look at LED screens for rentals, their technical features, and whether it is better to buy or rent a screen.

What is a LED screen rental?

A rental LED display is a screen that is rented out to others. Therefore, some terms and conditions accompany the screen usage once the rental fee has been paid. The screens are used for exhibitions, concerts, weddings, and stage rehearsals.

LED stands for the light emitting diode. Therefore, an LED screen is a large screen that comprises closely packed light emitting diodes, which are used as pixels for a video display.

LED rental screens are popular because they are light and easy to lock and transport, maybe LED screen rental price is sometimes lower. The LED frames would need to be assembled while corresponding to the required size. Therefore, you can construct a large LED screen or opt to divide it into smaller LED screens. Disassembling and reassembling is not much of a hassle, which makes it more efficient because they can be used for several occasions consecutively.

Rental LED screens are also popular because of their high image quality and resolution. This gives the best visual experience for the audience. Features of a LED screen rental

Easily customizable The rental LED display screens can be used for indoor and outdoor events. Furthermore, the screens have settings that enable them to work more efficiently, and therefore the screens can be customized to function indoors only or outdoors only.

Can be easily transported LED screens can be easily transported since they can be disassembled and reassembled efficiently. To ensure proper protection, you can purchase a flight case packing. Why do people opt to rent LED screens?

There is no doubt that LED screen rental is an innovative and booming business. A rising number of events want to use LED screens for entertainment. These events include weddings, concerts, and exhibitions. These events require top-notch audiovisual support efficiently provided by LED stage lights and screens.

It is worth noting that renting an LED screen for a precise purpose is normally expensive. The prices differ depending on screen size and how long the rental would last. For example, if the rental only lasts for a single night, it would be cheaper than the rental that lasts for the entire day (going into the wee hours of the night).

It is not usually easy to deal with LED screen manufacturers or distributors. Therefore, most professionals are uncertain about the actual LED screen rental costs.

Renting out LED screens is indeed a profitable business. However, purchasing rental equipment is also an investment that quickly makes profitable returns. Participating in several events would give you exposure to the wider market, which will help in building trust between you and potential customers.

Factors to consider before LED screen rental
LED screens must be frequently transported When renting out products, you must move the continuously from your storage area to the required location. LED screens are delicate and must be handled carefully to prevent unprecedented losses. Therefore, purchasing high-quality transportation equipment such as regular road or flight cases is important. These help in protecting your LED screens from damage during transportation. When you purchase large LED screens, it is cheaper, more reliable, and more convenient to have your vehicle which will transport the LED screens to the required location.

Demand in the local market Demand in the local market is probably the most important factor for LED screen rental. The local market refers to the sum of the product's demand from buyers. Before purchasing LED screens, you must first find out if there is a ready market for your business.

As mentioned, LED screens are used for events such as concerts, weddings, and exhibitions. Therefore, before rentaling the LED screens, consider the following: ●Are there any good events in the surrounding area (such as weddings and exhibitions)? ●How frequently do they occur? ●Can people in the surrounding area afford this type of LED screen rental business? Benefits of using LED screens

LED is called" cold light technology" because it converts electrical energy to light. Therefore, it is energy efficient compared to traditional incandescent lighting, which converts heat energy to light, leading to loss of heat.

LED screens can be used in outdoor and indoor events. Therefore, excess light which may filter through the windows and doors will not necessarily affect how the LED screen operates. The overall pixels per inch and the high resolution make LED screens cost-effective, especially on a larger scale. Resolution of LED screen rental options

The requisite resolution will depend on your preferred viewing distance or the audience's viewing distance. If you are far between the diodes (close to the low-resolution LED display), it will become harder to see what's on display.

It is advisable to install a high-resolution display in the middle of a mall or floor-level display. This is because the audience will easily get closer to it. However, installing a high-resolution display by the main road or at the building top would be expensive and unnecessary. This is because the display would be seen from a certain distance. Summary

Enbon LED screen rental is a profitable business. LED screens can e used at weddings, exhibitions, and concerts. They are energy efficient and cost-effective, especially on a larger scale.

Before purchasing LED screens to begin a LED screen rental business, there are three key factors we must consider: ●Are there many good events that occur in the surrounding area?
●Can people afford to rent out the LED screens price?
●Also, remember that LED screens must be frequently transported. Therefore, having your vehicle would benefit greatly, as it would be cheaper to transport the screens.