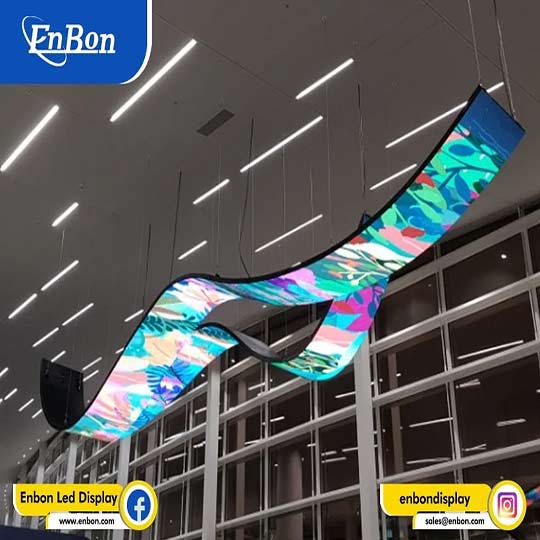 LED display screen initially became the most popular advertising carrier for advertisers in the new media era because of its vivid colors and clear images, which provided the audience with stunning visual effects and maximized the commercial value of media advertising. But with the rapid development of science and technology, the traditional media advertising and information dissemination form has not been able to meet people's needs, and the digital and virtualized industry began to emerge. Therefore, there are huge opportunities and broader business possibilities in the future of the LED display market.

This article will tell you three keywords of LED display screen future in 2022.1.Naked Eye 3D Naked eye 3D displays were a hot topic in 2021 due to the incredible visual experience they bring. By integrating LED display screens with city landmark features, naked-eye 3D displays have become a new way for many cities to seek to quickly create new city business cards and promote the recovery of the cultural tourism industry. In addition, the further improvement of flexible LED screens and compatibility of more diverse display materials and content with LED screen panels, many high-end brands and business districts prefer 3D LED screens to expand their brand influence. Undoubtedly, the naked-eye 3D display will become the vane of development of the LED display industry along with the high-definition display. 2. VR Virtual Filming

In the case of repeated epidemics, virtual LED display allows many performing arts, advertising, and other media industries to see the convenience of an LED screen wall in shooting unique environments and more possibilities of application. And virtual production LED wall with its seamless and self-luminous characteristics, can present a realistic and high-definition outdoor environment indoors while eliminating the need for tedious post-production of video, greatly improving the efficiency of filming. It can be foreseeable that the development of the segment of the virtual production LED wall will continue, and the prospects are good.

3. Digitization The construction of smart cities in recent years continues to promote the digital development of cities in depth. Affected by the COVID-19 epidemic, the no-touch mode makes all industries have to upgrade towards digitalization and wisdom, so digitalization and intelligent empowerment have become an inevitable trend and requirement for the transformation and upgrading of every traditional industry. In addition, with the improvement of small pitch technology, the application of narrow pixel pitch LED display in indoor scenes will get more opportunities under the empowerment and enrichment of information technology. It also further stimulates the process of urban wisdom upgrade and provides more market for LED screen panels.