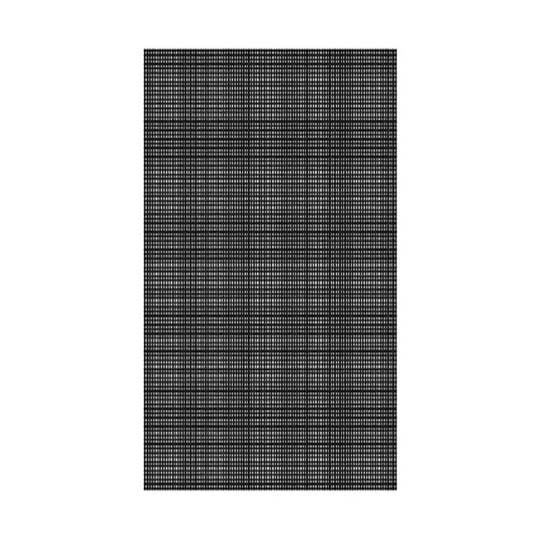 Outdoor LED display refers to the display in the outside environment. They have high brightness that is many times higher than the indoor LED displays. Moreover, the outdoor LED display is much larger than indoor displays. Because their illuminating area is much larger. Correspondingly, outdoor LED screen displays are also highly waterproof, leak-proof, dust resistant, sunlight resistant, anti-lightning, and high-temperature resistance.

Furthermore, outdoor LED displays are used for communication and advertisements on a wide range. As they can be seen from farther distances as compared to indoor counterparts. They can never compromise visibility and thus have a lower resolution as a result.
How Outdoor LED Display Works?
An outdoor LED display is made up of many densely packed LEDs. The LEDs work together to create an image on the display by individually adjusting their brightness.
The principles of additive color mixing are used for the creation of an image with bright colors. Which new colors are created when a light in different colors is mixed? An outdoor LED display pattern of blue, green, and red LEDs is present in a fixed pattern.
When these three colors combine they form a pixel. Billions of colors can be displayed by just adjusting LEDs' luminosity. From a distance, when we look at the outdoor LED screen, the image can be seen through an array of pixels. Types of Outdoor LED Displays
1. Billboards The LED billboards can be placed in different places, but the most suitable and commonplace for them is on the roofs. Especially the roof of the most central buildings. LED billboards allow us to play a video with the highest resolution. It was impossible until before.
This type of outdoor LED display is prepared to make it useful throughout the 24 hours a day. Because it can not be affected and harmed by the weather conditions like other LED Displays. It can bear climate change and offers a long-span LED screen.

2. Led Street Furniture Street advertising furniture is another type of display that is usually seen in streets and functions in marquees. This kind of outdoor LED display has high resolution. The integration of reduced pixels allows them good visibility over short distances. Over billboards, it has the advantage of being close to passersby. They usually are placed where the potential customer will wait for a while so the advertising impact is greater.

3. Advertising Banners It is an excellent method to promote your company to customers to have one of these screens in your store. Additionally, thanks to its adaptability, you can give the user interesting information like the time or temperature. In addition to being simple to manage and install.

4. Led Signs and Signboards Any kind of retail business needs something of this type of outdoor LED display. Before this, signs and signboards were only used for aesthetic purposes. And to advertise the store's name. They can be quite dynamic now. Digital LED signs to allow you to make animations, play videos, and even display the best items that shoppers will discover inside.

5. Screens for Smart City This type of outdoor LED screen is utilized in smart cities. The purpose of placing these screens in the streets is to encourage public interaction and information sharing. They are perfect for adding to street furniture, such as street lighting, and can be used to generate dynamic signals of the main tourist destinations or simply to provide general interest information.

6. Rental Led Screens These outdoor LED displays are designed to be lightweight, simple to put together, and safe and effective to transport. They are also not static. Additionally, this kind is frequently utilized for occasions where a screen must be set up outside due to a shortage of room. Additionally, they are employed in the transmission of sporting events as well as concerts and music festivals.

Benefits of Outdoor LED Displays
1. Low Maintenance Cost The outdoor screens are built by modules, power suppliers, receiver cards, and cables. Since all of these parts are simple to unscrew and reassemble, you may repair any that are damaged without taking the entire screen apart. That saves money and time. The traditional printing adverts, on the other hand, will cost labor and maintenance fees each time they are updated.
2. High Resistance, Durable Structure The LED advertising screens are extremely durable and of high resistance. The screen is nearly all made of steel. Traditional billboards, on the other hand, are made of fragile vinyl and include lighting that is easy to break.
3. High Reliability No matter how cold or how warm it is outside, outdoor LED advertising screens work with excellent reliability. You can still view the video commercials in sunny, cloudy, and inclement weather, among other conditions.
4. High Brightness The outdoor LED Displays have higher brightness which can reach a bout 8000nits to 12000nits. Thus, the LED Advertising screens are visible in daylight with high brightness.
5. Eye Catching Displays That Operate Anywhere The display images and videos on LED advertising screens are very natural, clear, and captivating. They create a genuine visual appearance. This makes it simpler for onlookers to pause and take in the information from the advertisement. They use the internet to do their business remotely. They are easy to operate even everywhere, wherever they are. The Best Outdoor LED Displays at Enbon
Enbon is an outdoor LED display screen manufacturer. Furthermore, They provide the installation and maintenance of the outdoor LED screen. High brightness and fast refresh rates are the features of our screens. Our products can be used to create OOH solutions and 3D video walls. The Range We Offer
We have outdoor LED display panels. From the FC-Pro, FC-A, FC-B, and FR series of Enbon. It is an item made of aluminum. It can be utilized in both low and high temperatures. Enbon offers complete solutions, including front and back services. We provide rates below the going rate on the market. If you wish to look at our incredible display selection, click here.