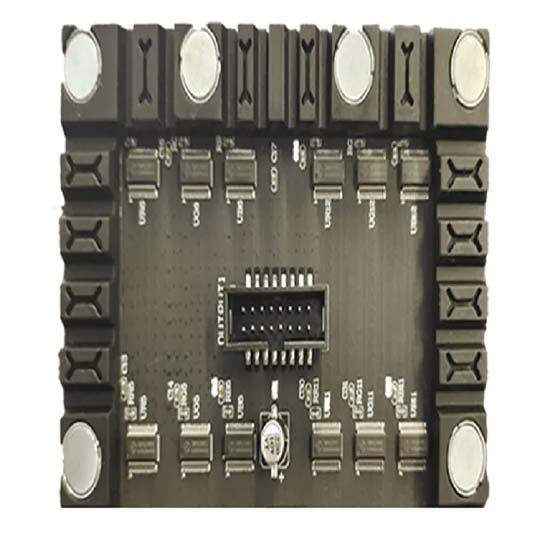 Outdoor LED display refers to the display in the outside environment. They have high brightness that is many times higher than the indoor LED displays. Moreover, the outdoor LED display is much larger than indoor displays. Because their illuminating area is much larger. Correspondingly, outdoor LED screen displays are also highly waterproof, leak-proof, dust resistant, sunlight resistant, anti-lightning, and high-temperature resistance.

Importance of Using a Led Stage Screen

Before we start telling about other things, you must know the importance of LED storage screen first. Led stage screens are frequently utilized to make your presentation of high quality easily, you will be benefited from having it in the following ways:
1. For creating When you are in a large populated program, installing a led stage screen gives a better display of your product when you are in a program with a large audience. Through this, your audience has easy access to view your products.

2. Active (colorful) stage background The spectators will have a bright, colorful backdrop thanks to an erected LED stage screen. Your audience tends to be more active when the stage is colorful. A colorful background will improve the audience's view.

3. Positive informative technique Through a led stage screen, there will be an easy flow of information about the program. The audience will not find it difficult to relate to the information being passed across. Four Important Things to Know Before Renting an LED Stage Screen

LED screens are regarded as game-changers when it comes to attracting and engaging a sizable crowd at public events and other social gatherings. So how do you choose an LED screen rental that will suit your requirements? For this purpose there are a few essential factors to take into account before selecting a rental LED stage screen:

1. Near or far distance All you need to know is whether the audience will be seeing your presentation up close or far away. This will make it easier to select a suitable screen display for your audience. Additionally, it guarantees that the audience will see your show. The screen's location will also be known.

2. Indoor or Outdoor Knowing whether your event will take place indoors or outdoors is crucial since an outdoor LED stage screen needs a higher level of ingress protection (IP). Outdoor weather requires protection since it is more vulnerable than indoor weather. Dust, rain, and other elements must be kept off the LED screen.

3. Permanent or temporary You can then choose whether to buy or rent an LED screen as a result. If you need it for continuous display, you might need to buy your own to save time and money.

4. Pixel pitch Why should I take this into account before renting? Your audience will benefit from clear information about your programmer during the event if you employ a LED stage screen. As it relates to the viewing distance of the LED screen display, pixel pitch is a crucial consideration. This will enable the audience to provide a positive review of the event's audio. Moreover, To determine the distance at which your LED screen will be situated, you must also determine the area that your audience will occupy. The recommended pitch should be smaller as the room gets smaller. For a bigger or more crowded audience, a higher pixel pitch is advised. For a closing view, it is recommended 2-4 millimeters (mm) or lower display. Above 6 millimeters is required.

Maintenance of LED Stage Screen

Following are the steps important for the maintenance of the LED stage screen:
● Do not turn on the screen for a long time when the temperature is too high and cannot be controlled.
● Do not use or place the LED screen module in high temperatures, inflammable materials, or in humidity.
● LED screens should be waterproof.
Precautions for Switching LED Stage Screens
● The sequence of switching: When the siting on of the LED screen is required, turn on the PC before the screen. When it is required to turn it off, it is better to turn off the screen before the PC.
● When using the screen, avoid constantly turning the power on and off.
● Diminish the screen's power. If electricity is not applied gradually, the power distribution system could become overloaded.
● Grounding protection is necessary to prevent lightning strikes. Regularly inspect the grounding circuit and the lightning rod.
● The power switch often shakes. Replace or regularly check the switch.
How to Get Best Led Stage Screen Rental?
Although there are a lot of competitors in the market. Still finding a best LED stage screen can be hard. Where to find the one? Well, Enbon comes with best solutions for you. We have high quality products that you can rental.

Why choose us? We are having the most high quality guaranteed LED stage screen that you can use in your theatre, rooms and studios. Moreover, you will get a chance of wide range of options and among them you can choose the ones that are according to your needs.

By contrasting human performance with the digital image, the stage LED display can improve an audience's experience and spark their imagination even more than a standard lighting system.

You can rental your favourite LED stage screens right now. If you have any queries or issues, you may contact our customer support as well.