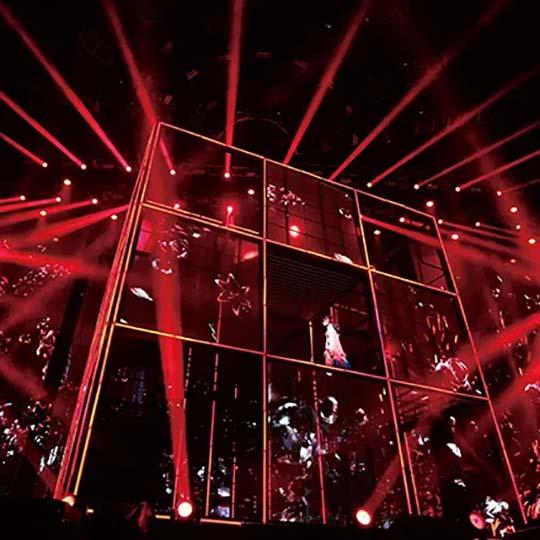 Grille Screen Series is a new generation of outdoor LED display products, especially suitable for the construction of super large outdoor display screens. But you know what are the differences between a grille led screen and a common led screen? We listed several differences here, as following:

1. Permeability:
Because of the hollow design structure, the grille LED screen has a certain degree of permeability, and the permeability is between 25% and 70%. Common LED display screens are not transparent due to the dense cabinet.

2. Convenient maintenance:
When repairing the grille LED screen, you only need to remove a set of light bars and then replace it, which is simple and quick. When the Common LED display is repaired, the entire module or cabinet needs to be removed, which is not easy for maintenance.

3. Degree of environmental integration:
Common LED display screen to require a large-scale steel frame structure when building, which is very time-consuming and labor-intensive. Moreover, it is opaque, and the black piece when it is not lit will seriously affect the appearance of the building. The grille LED screen is light, thin and beautiful, and has low requirements on the load-bearing capacity of the building. When it is not lit, it has a certain degree of invisibility and is well integrated with the surrounding environment. High permeability ensures the lighting requirements of lighting structures such as floors, glass facades, windows, etc., and does not affect the appearance of the building.