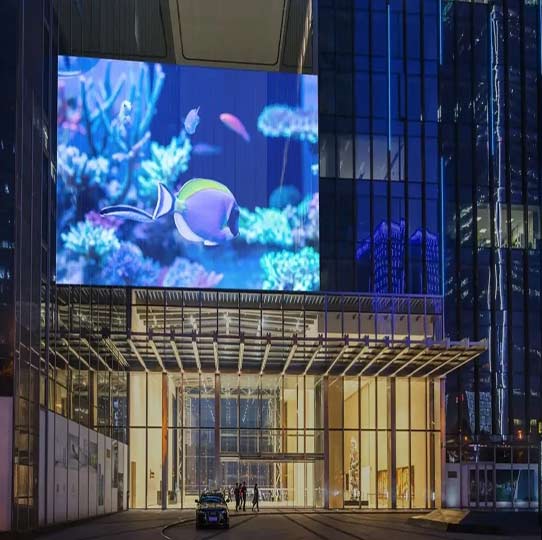 A commercial display panel is without a doubt the best option for companies looking to implement high-end corporate digital signage. The best approach to make information come to life and engage viewers is with a screen that dynamically and engagingly represents your company, brand, or organization.

One of the few advantages that commercial displays provide is enhanced warranties. Other advantages include integrated media options and high-tech designs. Commercial screen displays made for commercial usage serve quite distinct purposes and should not be mistaken for consumer TVs. A commercial display is made for use in businesses and for showcasing digital and media information in formal settings. There are several excellent models available from a variety of top companies that can assist in conveying your organization's messages in a contemporary, efficient, and compelling manner.

Commercial displays come in a broad variety and can be customized to your demands and desired setting. There are commercial displays available that will provide your business or organization with a completely new perspective, regardless of whether it is in the corporate, retail, educational, or hospitality sectors. In a public setting, a commercial display is intended to be visible for up to 16 to 24 hours per day. It is possible for this public area to be either indoors or outdoors.. Benefits of Commercial Displays

1. Seamless Operations Commercial displays are made to run continuously for up to 24 hours a day. Commercial displays are ideal if you need a screen to be on continuously, unlike consumer TVs, which are not built for continuous operation.

2.Brightness A commercial display is ideal for use in an outdoor space, a window, or even a bright room because of its high brightness rating, which ensures that the screen can be viewed clearly in any setting. Commercial displays are typically capable of producing visible light with an intensity that is significantly higher than consumer displays, making it possible to view them without problem in bright, open spaces.

3.Landscape or Portrait Commercial-grade screens are appropriate for use in a variety of public settings. To suit the needs of different contexts, you may select to show images and videos on a commercial-grade display in either a landscape or a portrait orientation. Unlike a conventional TV, which is devoid of this feature.

4.Upgraded Warranty Contrary to consumer televisions, which typically have a guarantee period of between 90 days and one year, commercial displays have multi-year warranties. A manufacturer's warranty is frequently void if a consumer TV is used for business purposes which is not so for commercial displays.

5.Anti-burn and Cooling Features The anti-burn feature of the commercial display is another incredible advantage. It is crucial that they are shielded from "screen burn." When stationary images and material are displayed for extended periods of time, screen burn can happen. Fortunately, cooling elements are incorporated into commercial screens to drain heat and guard against screen damage.

Wrapping Up

Enbon's commercial displays are the huge digital displays that companies use to advertise their goods or services to sizable crowds. These screens are lasting, simple to use, and enable effective administration for commercial applications since they have a number of enhanced characteristics, including as anti-burn-in and picture retention.