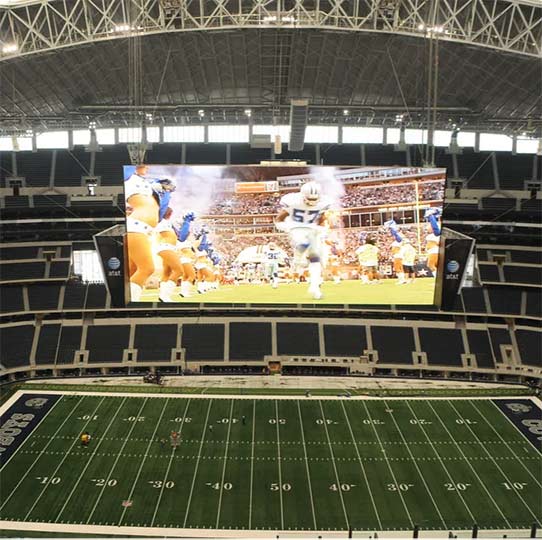 LED screens are being used increasingly frequently on stages at various events every day. LED displays are adaptable. They have become a standard at practically all events due to their countless uses and applications, which make them important for enhancing any display.

Since a very long time ago, LED has permeated many aspects of our lives, from TV displays to monitors and smart lighting. However, technological advancements and the market's shifting demands have propelled LED to astounding new heights.
LED screens have long been a popular choice in event production for outdoor video displays, and interest in using them indoors is also rapidly growing. In some circumstances, the ideal replacement for video projection, LED is simple, effective, and phenomenal, making it a terrific option for a variety of contexts. The application of LED screens, however, may differ based on the requirements of your event, the location, the atmosphere, and the function that you want your video display to fulfill. However, understanding what is LED is necessary before discussing LED displays for events.

Light Emitting Diode (LED) are electronics that emit light when an electrical current flows through them. In contrast to incandescent and fluorescent lights, which release light in all directions, these light emitting diodes are directional light sources, meaning that they emit light in particular directions. This significantly improves lighting quality. LED are currently widely employed in various types of lighting across numerous industries due to their adaptability, extended lifespan, and energy efficiency compared to traditional lighting, among other factors. In contrast to conventional light bulbs, LED offers a superb alternative for effective energy conversion and electric utilization in a variety of applications, including indoor and outdoor illumination, billboards, store displays, and medical devices. The Benefits of LED Screen for Events

1. Illumination and Image Clarity One advantage of adopting LED screens—which is a must for some contexts, such as events—is illumination and visual clarity. LED produces its light, which improves the image's clarity, sharpness, and brightness before it enters our eyes. Since LED screens emit light themselves, they are not constrained by ambient light when it comes to operation, which makes their use ideal for outdoor settings.

2. Simplicity in Use and Set-up A typical projection screen cannot be simply disassembled and moved about a venue as easily as an LED display screen can, thanks to its thin and relatively light structure. LED screens are also quicker to power up before usage. With regard to setting up an event and taking venue constraints into account, LED displays are the best option for all of these reasons. Due to the versatility of LED screens, event designers are not as constrained by the venue itself during the event planning phase. LED Screens for Events Price

How much width and height you need will affect the cost of an LED screen for an event. As well as whether or not you need a rain-resistant screen. The prerequisites mentioned above must be met in order to receive a pricing quote for the LED screen you need for your events. For information on how to get a price quote for your event's LED displays as well as their costs, click here to contact Enbon.