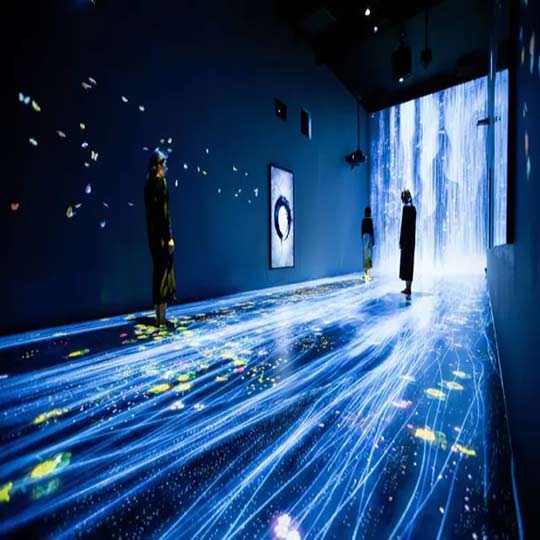 With the porpular of LED display screen using, transparent led display screen has be used in many rental, staging and commercial events. But it's also important to know what kind of environment could use a transparent led display screen, we listed several situations, as following: 1.Working environment temperature range -20℃t≤50℃, working environment humidity range 10%~90%RH.

2. Avoid using or storing the display in high temperature, high humidity, acid and alkali salt environment during use.

3. Keep away from flammable objects, gases and dust. 4. When the ambient temperature is too high or heat dissipation conditions are not good, take care not to use the transparent LED screen for a long time, it is easy to burn the board inside the screen.

5. When the humidity of the transparent LED display exceeds the humidity specified in the power supply, the components will corrode or even short-circuit, causing permanent damage.

6. It is strictly prohibited to let water, iron powder, metal objects and other easily conductive things into the screen. Transparent LED display should be placed in the least dusty environment. Too much dirt will affect the display performance and easily damage the circuit. If water enters for any reason, please turn off the power immediately and wait for all parts to dry before using.

7. When using the display infrequently, turn on the display at least once a week for 2 hours each time.