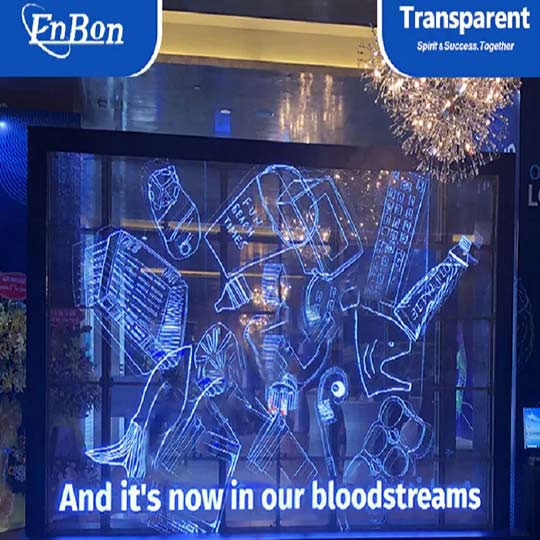 You might have seen a cylindrical-shaped LED screen inside a shopping mall, or an oddly-shaped LED screen displaying advertisements for some highly reputable brands. This is what we call a flexible LED display. They not only look splendid but are also easy to install and maintain. Display technology has come a long way in its development. Where once advertisements were put on billboards, we now have flexible LED displays with bright lights to advertise products and display news.

But what is a flexible LED screen? Let's find out.

Brief Intro On Flexible LED Display
A flexible LED display, otherwise known as the soft LED display, is made of LED pixels pitched on a flexible material such as rubber or PCB (Printed circuit board). To insulate and protect the LED circuit, flexible transparent material is used on both sides of the screen. The softshell at the back of a LED flexible display gives it strong flexibility and allows it to be used for a wide range of applications.

The special structure of the flexible LED displays gives them excellent characteristics. A flexible LED display can endure extreme compression and also resist all that twisting and turning during the installation process. Since they are made of ductile material, they can easily be transformed into different shapes. They can be folded, bent, rolled up, or even hung in various manners to create an attractive display.

Characteristics of Flexible LED Screen

Flexible LED screens are preferred due to the amazing features they bring to the table. They cannot only be given complex customized shapes, but they can also deliver high-quality visual performance, making them perfect for outdoor use. Some more features that make flexible LED screen special includes the following: § High Brightness:
Flexible LED screens offer high performance as they provide a greater display of about 4000CD/m2. They are preferred because they are highly bright and look visually appealing. So, even with all those curves and bends, you get a clear, crisp image.

§ Improved Viewing Angle: The LED screen offers users better viewing angles. Flexible LED is wide and has bents and curves, allowing viewers to enjoy the LED display from various angles.

§ Adaptability: Flexible LED screens are strongly adaptable. They can be installed horizontally, vertically, diagonally, or in any complex installation environment. Besides customizable shapes, they are available in different sizes as well.

§ Easy To Maintain: Flexible LEDs are easy to maintain and replace. You just have to remove the light strip to ensure your LED screen is working flawlessly.

§ Dust, Water, & Wind Proof: As flexible screens are mostly used for outdoor purposes, they are incredibly water and dustproof. The pixel strips are engineered to help them withstand heavy wind. This makes them perfect for outdoor use and in areas with frequent rainfall and thunderstorms.

§ Lightweight: Flexible LED screens are extremely light in weight. The soft, pliable back, pixel strips, and the entire design of flexible LED can be easily installed by an individual. This cuts down the installation cost and also speeds up the installation process.