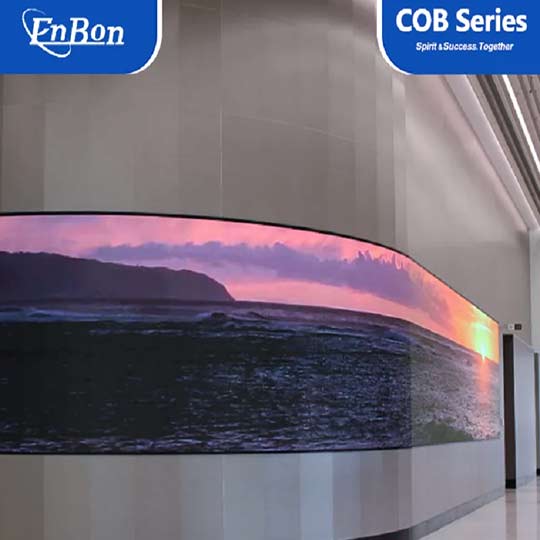 Outdoor LED screens are mostly used at venues where a mega show is on—for brand advertisements, for instance, as they can offer full colour and very high brightness. Indoor LED screens, on the other hand, cannot address the needs of mega outdoor display projects but are ideal for indoor applications. They offer better spectrophotometric colour. Besides this, they also provide high colour saturation. The factors that differentiate outdoor and indoor LED displays are listing in this article.

Brightness
This is undoubtedly one of the striking differences between indoor and outdoor LED display screens. Bright sunlight can make it difficult to read dull or less bright LED signs. Thus, to provide ultra-high brightness, outdoor LED display screens are power-packed with many bright LEDs in one pixel. Since indoor signs are not viewed under the harsh glare of the sun, they need to be less bright, by default. Outdoor displays offer several times more brightness than indoor LED screens. Brightness is measured by units called nits or candelas per square metre. The higher the luminosity level, the higher the level of brightness.

Display resolution
Outdoor LED screen displays will be typically viewed from further distances as compared to their indoor counterparts, thus they have a lower resolution. Since the distance between the viewer and an indoor LED screen is shorter, typically, the resolution for indoor LED displays needs to be high. The greater the resolution the better the picture quality. The pixel pitch, which describes the density of the pixels on an LED display, is another differentiating factor between indoor and outdoor display screens. Outdoor displays have a larger pixel pitch and a lower resolution, whereas indoor displays that need a high resolution for close viewing have a smaller pixel pitch.

Reasons to remember while choosing LED moving displays
Indoor LED screen displays can be designed in several ways, depending upon the configuration and architectural needs. This is because they don't require a cabinet for installation. On the other hand, outdoor LED signs cannot be assembled panel by panel on the site. The entire installation is based on the design (as a sign or billboard) or is placed on a building. The type of LED display chosen should depend on whether it will be positioned indoors or outdoors. Then factor in the size of the placement area or installation site, check if there is a remote control requirement via a PC, and find out the minimum or least viewing distance. The default design of indoor LED display screens is for easy and rapid integration with several input resources and third-party players. However, outdoor LED screen displays need a rugged regulator or controller for playback purposes. They are normally regulated via a copyrighted software suite, which also provides remote access along with sign diagnostics.

Screens with higher brightness are costly and consume more electrical power. Hence, it is important to choose a screen with the right brightness for your needs, so that you don't pay more for something that is not necessary. Non-weatherproof indoor LED screens use LEDs with lower light output, but water-resistant outdoor LED screens need to use brighter LEDs.