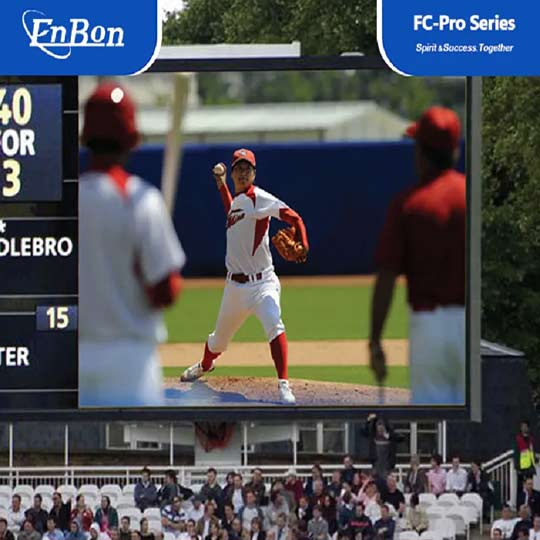 The quality of the image displayed on an LED screen is affected by the distance from which you are viewing. You don't get a good picture when you are very close or very far from the screen. There is an ideal distance at which the screen quality is most attractive. In this article, we'll go over why LED viewing angles are crucial for LED screens and how to find the best angle for your advertising LED display in this article.

The Viewing Angle Of An LED
The angles at which the image or content displayed on the screen can be correctly viewed are known as viewing angles. To put it another way, it is the location of the LED display from where viewers can get the finest view of the image. LED viewing angles are in which the brightness is greater than or equal to 50% of nominal. This means you may see 30-degree LEDs from 15 degrees to the left and right of the center, for a total of 30 degrees.

Viewing Angles Important For An LED Display
Depending on the application, each angle type has a significant impact on the message's visibility. The audience's ability to perceive the content is influenced by the viewing angles of a screen. As a result, LED display boards for advertising to have a horizontal viewing angle of 120 to 160 degrees, as well as a vertical viewing angle of 120 to 160 degrees. The type of image you will see on your screen is greatly influenced by your viewing angles. Screen viewing angles are measured both vertically and horizontally to determine the range of angles at which advertising LED displays can be viewed without displaying a negative image.

The LED Viewing Angle Affect The Brightness Uniformity Of The LED Display
The brightness of LED is affected by their viewing angle. The lower the viewing angle scale is, the higher the brightness is. When the viewing angle of an LED screen is reduced, the brightness of the LED screen increases, and vice versa. If the contrast ratio between the brightness of advertising LED displays and the brightness of the environment is large, the LED screens' display performance will be more colorful. However, excessive brightness consumes a lot of electricity and generates a lot of heat. As a result, the LED display board for advertising the brightness of the LED chip drops faster, and its lifespan is shortened.