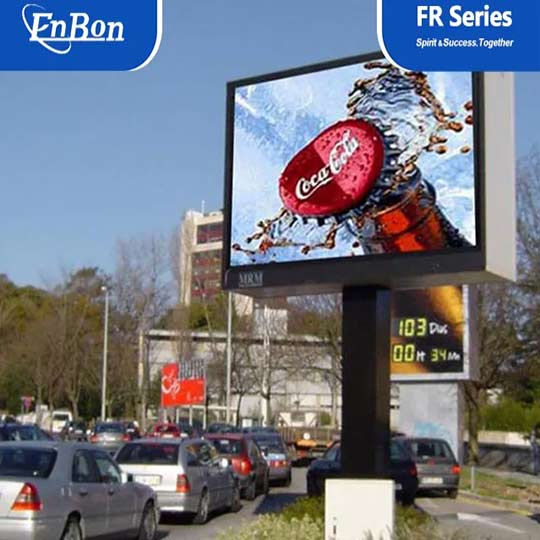 The screen of an indoor LED display is made up of high-quality materials. It helps you exhibit and presents various demonstrations easily. This LED display is a video display screen that you can keep in your room, office, or other areas. You can get it installed and use a standard iron cabinet to support it fully. It is lightweight, durable, and offers the perfect visual experience. The best part is that it features SMD chip technology that increases the brightness of the screen. You will be delighted to have a better, colorful, and sharper image that gives a good impact in different places.

Benefits of Using Indoor LED Display
We are living in a modern world and innovation and new technology is taking over quickly. The LED industry is growing by leaps and bounds. You will not be surprised to know that it is profitable and beneficial to own an LED display. Whether you keep it indoors or outdoors will be up to your choice. These screens are used to share information with your targeted audiences. Here are some benefits of using an indoor LED display:
1. Thin & lightweight An indoor LED display is designed in such a way that offers a lot of convenience and comfort for everyone. It is portable, thin, and lightweight and you can easily carry it from one place to the other. Whether you choose to place it on the cabinet or somewhere else, the results will be fantastic. This screen has a durable structure and can last for a long time. You can use it at a concert, conference or a festival.

2. Improved visibility
The indoor LED display screen offers many benefits for business owners. It offers increased and better visibility to showcase important information to the customers. These screens are made with modern and advanced technology. You can get top-notch sharpness, picture resolution, and highly appealing pixels. It offers a remarkable deliverance that remains unbeatable even if you compare it with other options. The screen can help the viewer view all the actions from different angles. You will be happy to know that it comes packed with ultimate clarity and vibrancy.

3. Seamless connection
Nowadays indoor LED displays are widely used as they offer a lot of innovation and versatility. As the demand for these screens increases, they are coming up with better features and updates. You can have a seamless connection as the brightness level has improved for the better. Users have a lot of variations when it comes to choosing the size and brightness level. It can eliminate all the video glitches in a matter of a few seconds.

4. Easy to install and maintain
When you think about purchasing an indoor LED display it will help your business grow. The best part is that it is easy to install and maintain. You can get it installed inside the wall and maintain the safety perfectly. The thickness of this screen can go well with anything and you don't need to put in any effort to fit it. When it comes to maintenance it is very easy to maintain all the different parts of this display. Whether it is the power supply, cards, LED modules, or cables, you can take care of it all. These components are attached to the backside modules of the LED.

5. Flexible size
All the high-quality indoor fixed LED display screens to offer flexibility in their size. You can pick a product according to your business requirements. Whether you want the display to be square or rectangular it has got everything. Moreover, you can go for small, large, and flat or curved sizes as well. These screens are suitable for gyms and shopping malls. They are lightweight and very easy to customize. The major benefit of using this screen is getting attention from plenty of visitors. It is a much more reliable option than printing media.

6. Versatile
Many users are already aware that indoor LED displays are versatile and easy to handle. This happens to be the only electronic product that doesn't require any extra protection. You don't need to put in much effort when it comes to installation. If you want your customers to focus on the big screen this display offers the best solution. You can share important information with them or promote your business wisely. When you create a better reputation for yourself and promote the product effectively, it leads to an increase in sales. The best part of owning this screen is the web connectivity. This digital screen can be connected to the internet. It can display live feed, currency, weather updates, and much more.

7. Durable
There is plenty of LED indoor displays available in the market. You need to pick one that offers the best specifications for your business needs. The best part is that these screens are made with durable materials like solid plastic. It enhances the durability and sturdiness of the screen as compared to other resources present around. Usually, manufacturers don't use thin layered glass as it can break or are prone to frequent damage. Furthermore, this indoor LED display can last for more than 100,000 hours.

8. Cost-effective
There are no surprises that an indoor LED display offers a good value for money. It offers plenty of benefits and is a long-lasting product. Users will be delighted to know that it consumes very little energy while it is very easy to install and maintain. When it comes to the size of the LED it is easily customizable. All these things make it one of the best products for buyers. If you want to promote your business nothing can be a better option. The indoor LED display is used in offices, hospitals, schools, and supermarkets as well.

Conclusion


Indoor LED displays can be used for many purposes and diverse applications. If you want to purchase a high-quality LED display, look no further. Enbon offers a wide collection of indoor LED displays. You can choose a screen according to your business requirements.