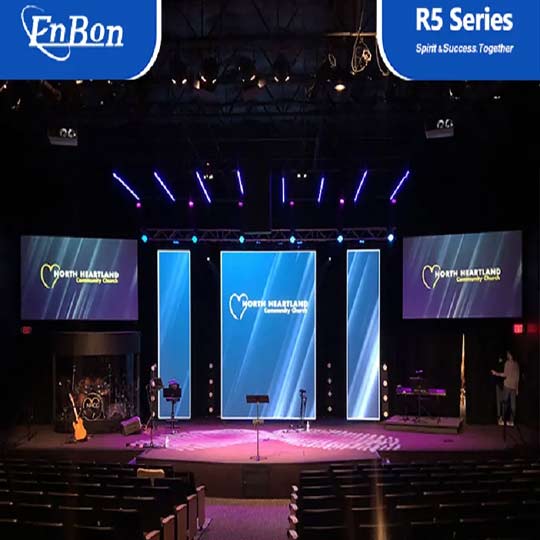 Before answering this question, you need to know the screen size and configuration requirements of the LED Display. On this article, we're going to discuss what we can do is to get you the highest possible configuration at the right price. Details are as follows:

1)Low budget, the screen only needs show images and text normally Although it is fine as long as it can display images and text normally, the LED screen is a high-cost product after all, so the product quality still needs to withstand a certain test. In this case, We recommend choosing SAN'AN's large chip LED and Chipone's driver IC with low refresh (960HZ ). Meanwhile, DON'T CHOOSE THE SAN'AN STEEL WIRE LED TYPE.

2)Specify the relevant configuration and cabinet, no requirement for power supply When the IC, LED type, cabinet and maintenance method are all determined, you can save costs by replacing the power supply of the same quality. For example, change from Meanwell power supply to G-energy power supply / Powerld power supply and so on. Although these power supplies are not so famous, their quality has been recognized by many customers.

3)Specify configuration and power supply, but the budget is insufficient In this case, you can consider switching to other low-cost LED Cabinet, such as custom Steel Cabinet or simple steel cabinet. For example, the project ask for indoor wall mount, Nationstar led, 3840hz, screen size:1.92*1.92m. It matches our Die-casting aluminum cabinet-640*480mm series exactly, so this is our first choice. But consider the budget, you can replace it by Simple steel cabinet. The gap between the steel cabinets may be larger than the Die-cast cabinets, but if you pay attention to the installation, it will not affect the viewing greatly.