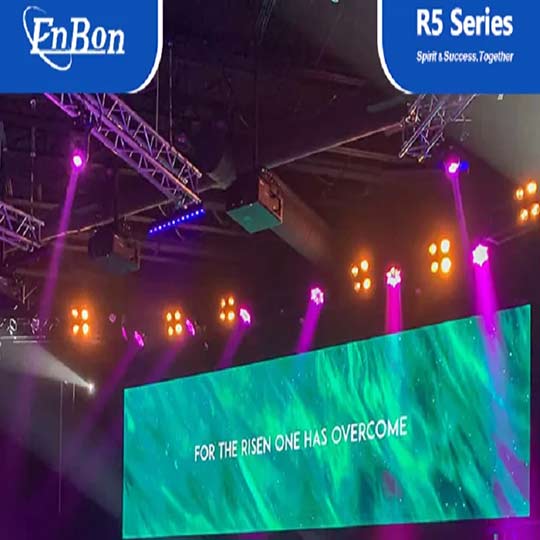 In recent years, with the development of LED display technology, LED movie screens have gradually entered the public's field of vision. At the "Belt and Road" International Cooperation Summit Forum held recently, the organizers of the forum invited Chinese and foreign journalists to enter the Capital Cinema to experience the world's largest LED screen movie screen. And what are the benefits of using LED movie screens in cinemas, we're going to discuss them on this article.

1. Cost is limited
One of the most important reasons is cost. Obviously, using LED display as a movie screen must have higher requirements on the performance indicators of all aspects of the product. Few companies could afford such a huge cost. At the same time, LED movie screens have high requirements for products, especially in terms of pixels and size. There are two common movie screen size ratios, 1:2.35 or 1:1.85, which is a prescribed size. Pixels are meant to match this size. The same is true for pixels. Cinema LED displays need to be specially customized, which limits the output of the display, and the cost advantage cannot be reflected.

2. DCI certification
DCI – Hollywood Digital Cinema Creation and Guidance Organization, its certification is the most concerned and influential in the development of global digital cinema. For theaters, if you want to play Hollywood movies, DCI certification is essential. When LED movie screens are used in theaters, manufacturers must also pass DCI certification. This also requires LED display manufacturers to invest a lot of cost and energy.

3. The business model of domestic screen companies
The domestic LED display industry has a decisive advantage in both technology research and development and market resources. At present, domestic LED display manufacturers have tested the water in this regard.
For Samsung, the entry into the LED movie screen is not enough to become a profit point for Samsung. Its intention is to use its achievements in the high-end display field to prove its brand influence and overall strength in the display field. Opening other product lines and market space brings a good advertising effect. The same is true of Dolby Cinema as we know it. However, domestic LED display companies are relatively lacking in this business model of "expanding influence by entering high-end public places".

However, despite the difficulties, it is undoubtedly a good opportunity for domestic LED display manufacturers to enter the cinema. Because just like a laser light source, the popularity of LED screens in cinemas will also be a trend. Therefore, although these difficulties in development are unavoidable, but choosing to take the initiative in adversity is more opportunity!