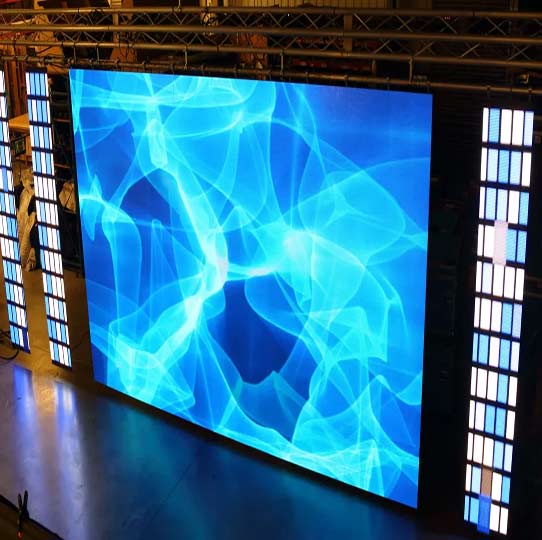 In recent years, led outdoor screens have been sold more and more in the market. Although the product is very popular in the market, the necessary maintenance and reinforcement cannot be ignored. Next, let's talk about these knowledge.

First of all, we need to make it clear that to be a qualified display constructor, it is absolutely not enough to just install the display screen. For the outdoor screen, the main supporting structure of led is usually steel. In the open air environment, it is vulnerable to various environmental factors, oxidation and corrosion. Therefore, familiarity with some maintenance and reinforcement methods is one of the jobs of construction personnel. The so-called methods mainly include the following four methods.

1. Foundation expansion method: mainly refers to increasing the foundation area at the bottom of outdoor screen by setting concrete shell or reinforced concrete shell, and changing the uneven foundation settlement caused by small foundation area and insufficient bearing capacity of billboard.

2. Pit underpinning method: This method is very simple, and it can be used to dig pits directly on the underpinning foundation and then pour concrete.

3. Pile underpinning method: this method is mainly to set static pressure column, driven pile, cast-in-place pile and other piles at the bottom or both sides of the billboard for foundation reinforcement.

4. Grouting underpinning method: this may be a little complicated. First, the construction personnel need to inject the chemical grout into the foundation evenly, and then solidify the loose soil or cracks through the grout to improve the bearing capacity of the foundation, waterproof and anti-seepage. As for which maintenance and reinforcement method to choose, a proper decision can be made only in the actual situation.