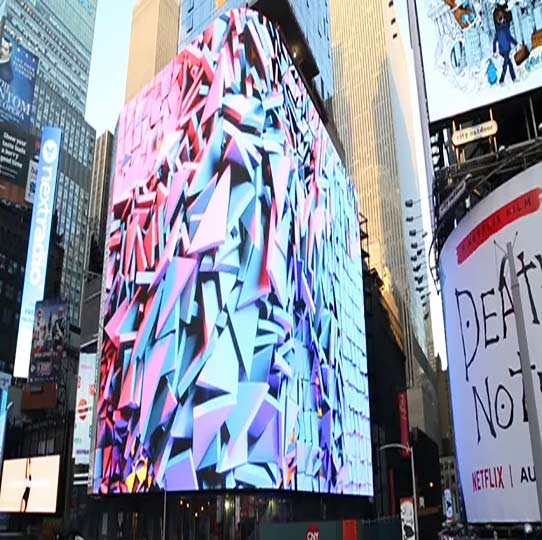 Flexible LED Display Screens are kind of creative display screen, they're used largely in many places, like supermarkets, museums and exhibitions, but do you know what are the characteristics of flexible Led screen? On this article, we'll introduce what are its characteristics.

1. It can be arbitrarily bend, and the flexible screen has the characteristics of being soft, light and thin, suitable for any bending effect.

2. Super flexible. Flexible LED screen can be customized according to customer needs, and can be designed to achieve rolling, bending and swinging and other effects.

3. Ultra-thin and ultra-light. Special materials and advanced technology are adopted, so it is ultra-thin and ultra-light.

4. Diverse choices. Flexible screens have a variety of models for your choice.

5. Flexible LED screens are mainly used in hotel advertising, stage leasing, commercial complexes, stadiums, various exhibition halls and exhibition galleries and other fields, especially various irregular buildings and structures.