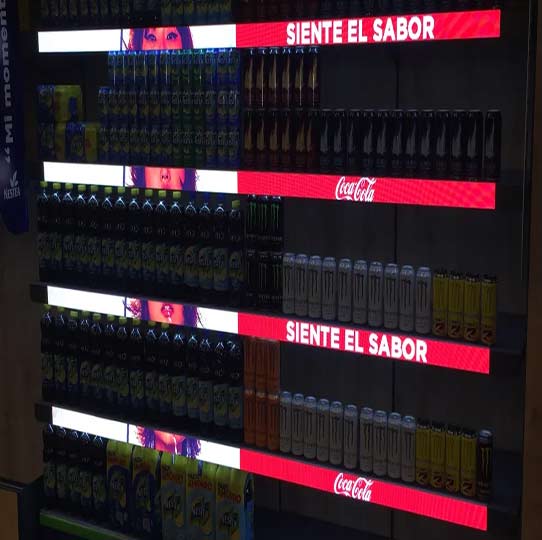 LED stage screen rental is used for various kinds of stage performances, such as:
● Singing
● Dancing parties
● Press conferences
● Exhibitions
● Stadiums
● Theaters
● Conference hall
● Night clubs etc
No matter what the function is. LED screen rental is always a wise choice to choose. Now the question is why you select LED screen rentals as compared to other traditional fixed screens. After reading this guide, you clearly understand the advantages of LED stage screen rental. These light sources have been in demand over the years due to their many benefits. Let's dive into the depths of these advantages.

8 Benefits of LED Stage Screen Rental

It is easy to install and maintain LED screen rental. Below we have many reasons why you need a rental LED display.

1. Portable and Ultra-Thin
Cabinets of the LED screen are made of SPCC, basically known as iron boxes. It is made of plates after passing from different processes such as:
● Bending
● Soldering
● Spraying
Its cost is affordable. Aluminum is used to form cabinets used in LED screen rental for various stage performances. It has many features such as:
● Lightweight
● Fine thermal conductance
2. Quick Installation
As discussed earlier, the cabinets are made up of aluminum. So, it is lighter with higher precision. Its lightweight ensures the disassembly is easy and quick. Installation time is short, which also reduces the labor cost-effectively.

3. Long Service Life
LED is the central part that affects the service life of the LED screen. A light-emitting diode is temperature sensitive. High-temperature damages the LED bulbs. Aluminum cabinets with different characteristics, such as sufficient cooling and thermal conductance, increase the service life screens. It can significantly stabilize the temperature of the service environment.

4. Excellent Visual Experience
The bright and healthy colors of LED screens grasp the attention of the audience very well. LED screens are more colorful as compared to projectors. At the same time, projectors lose their glory with the passage of time. LED screens show visual images to the audience at an affordable cost.

5. One-Person Handling
The lightweight design of LED displays makes them unique. Only one person can handle it. In this way, it can save time and workforce. LED stage screen rentals are super affordable. So, it is suitable to organize events on a tight budget. Due to their brightness and clear crystal visibility, you don't require to hire more screens. With limited LED stage screen rental, one can satisfy their audience's needs very well.

6. Reliability
One of the significant advantages of outdoor LED screens is that they are durable and sturdy. No matter what the weather condition is. LED stage screen rental can withstand harsh weather. It means heavy rain and strong winds don't reduce the quality of pictures and voice. The audience can see and listen to good quality sound. So, this new light technology can withstand severe weather.

7. Affordable Price
LED stage screen rentals are an excellent option to consider when you want to organize events at an affordable price. Besides this, the labor cost is also reduced due to the easy installation process.
Furthermore, you need multiple screens to attract the attention of the audience. The brightness and clear visibility of a single screen are enough to fulfill the demands of the audience. This light technology dramatically reduces electricity bills due to its energy efficiency properties. Now, what are you waiting for?
Find the company that provides you with a high-quality LED screen. For this purpose, you can consider Enbon. We have a lot of experts that fulfill your needs very well. We offer you high-quality LED stage screen rental at an affordable price.

8. Decorative Illumination
Stage LED screen provides good brightness in your event. It creates a great environment that leaves a great impression. It's better illumination making sure all the audience can see the performance clearly on stage. Things to Consider Before Buying LED Stage Screen Rental

If you are planning to organize an event and think of purchasing LED screens, then never skip this section. Select one according to the nature of your event. Keep in mind the following factor:
● Pixel pitch: It is the defined distance between two pixels. It dramatically impacts visibility. Make sure that the LED screen has a good number of pixels
● Resolution: This factor seats with color, clarity, and quality of the display image. The resolution of the screen should be minimum
● View angle: This factor defines the screen image from all directions
● Maintenance and ease of installation: Buy LED stage screen rental from the company that makes sure of the accessible services. Asl about the technical support team and replacement of accessories
● Brightness: This factor is measured by the number of nits. Decide on this factor according to your event requirement. 600 nits brightness is enough for an indoor LED screen, while for outdoor stage performance, it should be higher Enbon: Good Place to Purchase LED Stage Screen Rental

We provide LED stage screen rental for both indoor and outdoor purposes. Enbon is a professional in manufacturing LED screens. We have more than 12 years of experience and are expert manufacturers.

Here you can find both straight and curved cabinets of various sizes. Your distant audience enjoys the performance with Enbon LED stage screen rental. Different kinds of products are available here that meet the quality of customers. To learn more about Enbon, visit our site. We are here to help you with your future projects, so without hesitation, contact us now! The Bottom Line

Hopefully, this guide will prove helpful for you. LED stage screen rental has many benefits. The central feature is its full brightness and clear image that attracts the attention of the audience very well.

Moreover, its installation process is easy, and due to its lightweight, you can easily transport it from one place to another. However, you may need professionals to adjust the different components properly because they are familiar with the control system.

In order to increase the lifespan of LED stage screen rental, it is crucial to maintain it properly.