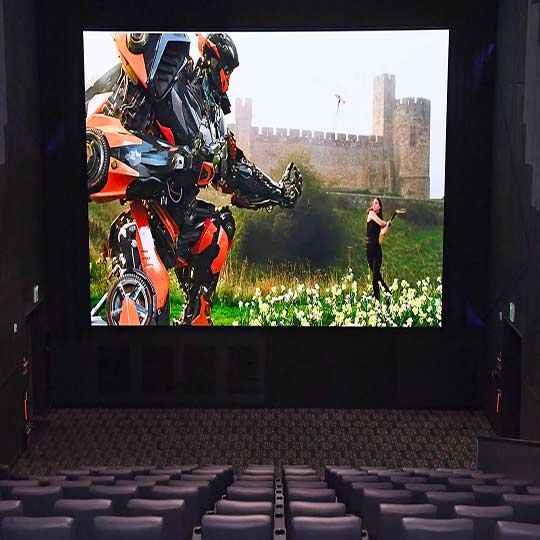 The COB LED encapsulation gathers the upstream of LED chip technology, midstream of encapsulation technology and downstream of display technology. As a result, COB LED display could be applied widely based on the upstream, midstream and downstream close cooperation.

Here are some advantages of COB LED:
1. R&D: There is no diameter of per single LED, and it could be made even more micro in theory.
2. Technical craftsmanship: COB LED holder cost is reduced, the production process is simplified, the LED chip thermal resistance is lowered, high-density packaging is achieved.
3. Project installation: It is much more convenient and faster to install of COB LED module.
4. Big view angle: The view angle is about 180°.
5. Good heat dissipation: The COB LED is to encapsulate the LED lamp on the PCB board. It could dissipate the heat easily with the copper foil on the PCB. Besides, the thickness of the PCB copper foil is strictly demanded. Adding immersion gold technology, there is no severe luminance attenuation. So it could prolong the life span of the LED display.
6. Easy to clean: It is enough to use water and cloth to clean the COB LED if there has dusts.