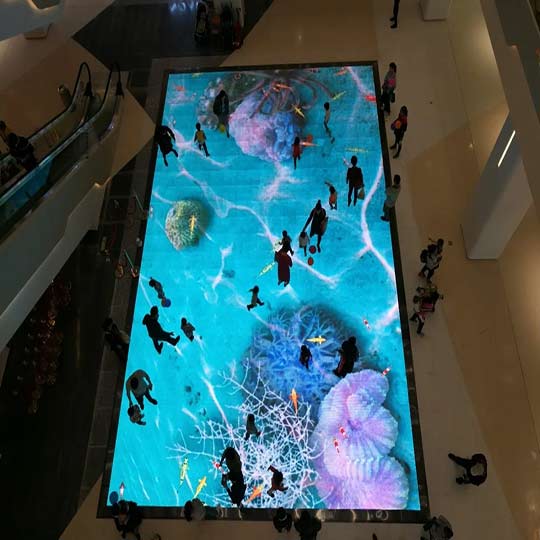 Nowadays, floor led display screns have become popular, they're used widely, but do you know what are the control methods of interactive LED screens? There are three common control methods, there are offlining control method, Ethernet online control method and the wireless distributed control method. The three can be applied to different applications separately according to the features and capabilities.

1) Off lining control method: due to the limited data processing capacity, it is mainly used for desktop interactive scenes such as bar tables and table-boards in KTV.

2) Ethernet online control method: this method can be applied to large events such as large-scale performances. Based on the computer data processing center, this control method can modify the display effect conveniently and can unify the real-time monitoring of large stage.

3) Wireless distributed control method: different from the above two, this method uses a wireless way to achieve key data transmission. It not only improves the efficiency of the staking out work but also reduces the labor cost and wire cost, which gives it more advantages in large-scale events.

After knowing the different controlling methods, you can choose the appropriate one for your events. Of course, you can get a more accurate answer by asking the sales team on the basis of your specific condition.