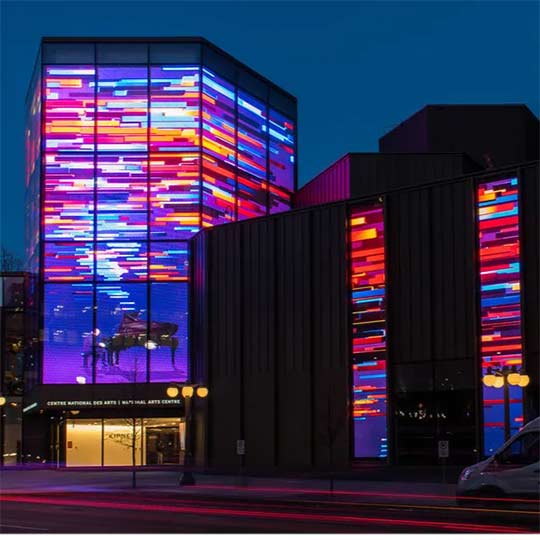 The advantages of LED display boards for hotels can be varied as it can show almost all essential information needed include from the weather updates to the latest information of the hotel, amenities conditions, and much more in an attractive way.

1. An updated exterior sign: it can be a new style exterior sign with more possibilities. For example, compared with the general one, advertising LED screens have wider viewing angle and high brightness, so you can notice it from a long distance. Moreover, you can update information like new membership benefits, daily room specials, vacancies, new amenities on the screen if you want as they are programmable, and all these can better attract visitors and guests.

2. Better corporate image: the high-quality digital LED display goes beyond the capabilities of traditional ones to surprise your customers with the full-color and dynamic pictures, which show the pool, the facilities, the service details, immaculate rooms in a convictive manner.

3. Clear and innovative hotel directories: it is essential to have such directories to guide customers the position of rooms, pool, dining facilities, gym, spa, and much more. You can also place them in the parking area to let them find empty parking areas quickly. Never forget the professionalism is reflected in the details, and convenient hotel directories can leave a good impression for clients unconsciously

4. Additional promotion channel: LED display boards for hotels can be an additional promotion channel, you can share pictures of the most exciting parts such as the tasty restaurant's dishes, a slideshow for the abundant and pleasant facilities such as pool and gym, favorable comments from previous customers and so on.

Moreover, you can also present the social media accounts on the screens to create a more substantial impact on the guests in the future.