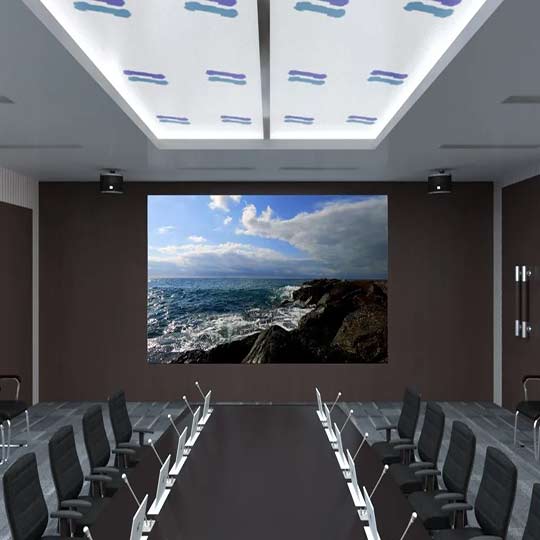 Do you think different refresh rate of led display screen has any differences? We gave an example on this article: differences between 1920hz refresh rate and 3840hz refresh rate.

(1) Display effect. The higher the refresh frequency, the faster the screen refreshes, and the clearer the image seen by the human eye. The refresh rate of the high-brush display can reach 3840Hz, and the normal refresh rate is 1920Hz. The difference between the two displays is indistinguishable to the naked eye when playing pictures and videos. But it can be seen using mobile phones and high-definition devices.

(2) Shooting effect. The display screen with a 1920hz refresh rate will have obvious water ripples when the mobile phone takes pictures. And the image will shake and flicker. However, the led video wall with a 3840hz refresh rate can meet higher shooting requirements, ensure the shooting effect, and reduce the phenomenon of water ripples.

(3) Visual experience. Flickering and shaking the screen will cause visual fatigue. Prolonged viewing is not good for the eyes. Compared with 1920hz, 3840hz refresh rate led display is less harmful to eyes.

(4) Price. The higher the refresh rate, the better the corresponding IC and configuration quality. The cost between the 1920hz refresh rate and the 3840hz refresh rate is different. You can choose according to your needs and budget.