In this modern age, everyone wants a creative display. Now conventional LED displays don't fulfill the demands of people in business. For this reason, manufacturers have started to develop new shaped LED displays such as spherical LED displays.



It is the most popular style of different advertising types of content. Different shapes are available in the market that meet the needs of people. Now the question is why this display trend is highly demanded. The answer is straightforward, the market demand for spherical LED displays increases due to:
● Visual impact.
● It is one of the eye-catching ways of advertising.
● A unique way of decoration.
● It breaks the limitation of rectangular LED display.
Keep reading this updated guide to know the market demand for spherical LED displays.


But is it really true or not? Are you familiar with how to distinguish the quality of outdoor LED displays? If you are planning to buy the best-LED screen, you should consider many factors. Proper knowledge protects you from making many mistakes.
Market Demand for Spherical LED Display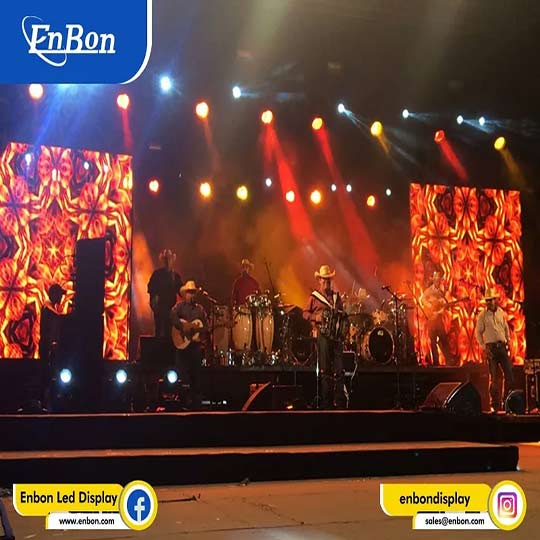 According to recent research, in 2020, the LED market was valued at $78.69 globally. This value is expected to reach $192.68 billion by 2030. Out of the different types of LED displays, the demand for spherical displays increases day by day.
Different technologies and components are used for the production of spherical LED displays. Some of the components are mentioned below:
● Display system.
● Video processing system.
● Mechanical components etc.
After the assembly of different components, the final product is manufactured. Many factors have been involved that drive the growth of the spherical LED display market. One of the leading factors is its energy efficiency property.

Due to this characteristic, one can reduce the electricity bills, or it leads to financial savings. Moreover, this display does not become the reason for pollution because the materials used during manufacturing are environmental- friendly. Most businessmen choose this technology because of its low production cost. All of these factors significantly affect the market for spherical LED displays.

1. Segment Overview
The market for spherical LED displays is segmented into the following:
● Basis product.
● Applications.
● Different shapes of products etc.
● End users.

There are many applications of spherical LED displays that increase their demand not only at the national but also on an international level. Some of the uses of spherical LED display are mentioned below:
● Exhibition halls to grab the attention of people.
● In different science projects to display important content.
● Museum halls.
● Shopping centers to advertise specific brands etc.

It is categorized into:
● Industrial.
● Commercial.
● Organizing different events etc.
Moreover, its demand is increasing because you can play different pictures or videos on the same ball simultaneously. This feature also grabs the attention of people quickly.

2. Top Impacting Factors
The most apparent factor that increases the demand for this light technology globally is:
● Cost-effective.
● Energy-saving light technology.
These two factors fuel the market growth of spherical displays. Some factors may hinder the market growth, such as voltage sensitivity etc.
Market Demand According to the Shape of Spherical Display

Manufacturers design this display technology into different shapes according to the demand of customers. Let's discuss the details of each one.

1. Watermelon Spherical Display
It was one of the early shapes of the spherical display. Its structure is unique. Some drawback of this shape is: It can't play videos and pictures on the south and the north pole. This disadvantage reduces the growth of this shape in the market.

2. Football-Shaped Spherical Display
This shape's main component is a triangular PCB board. It overcomes the drawback of watermelon-shaped LED displays. Due to this reason, its market demand enhanced efficiently. Its main drawbacks are:
● The usage of different types of PCB.
● Pixel pitch is limited by the use of pixel tips. Such screens are enlarged in size.

3. Six-Sided Spherical LED Display
This is one of the new products in the market of spherical LED displays. It consists of a rectangular PCB board. The pixel distribution of a six-sided spherical display is the same as a conventional rectangular LED display. Its overall image quality is also better than any other light technology. The whole outer surface is composed of four surfaces. All of them have the same shape and size.

Furthermore, each surface is divided into 4 unit frames. All of these unit frames have the same size and shape. Every side has 4 unit parks, and each has 16 PCBs. All of this structure finally compares the shape of a spherical LED display. This technology also uses different types of PCBs. The screen effect is much better as compared to watermelon and ball-shaped spherical LED displays.

Moreover, you can play different videos on different sides at the same time. This feature increases the demand for this type of spherical LED display. It is expected that both individual companies and large-scale brand manufacturers use this light technology to grab the attention of customers. This technology not only differentiates your brand from others but is also beneficial economically! Enbon Globe LED Display
v Are you planning to purchase the spherical LED display? If yes, the Enbon globe LED display is one of the good considerations. Its 360 viewing angle displays different content without the distortion of the image. One can easily attract the attention of people by hanging spherical LED displays inside the building.

Our spherical display utilizes quadrangle PCB technology. The whole screen consists of 24 spherical components. All of these components have the same shape. You can play different content at the same time. Enbon spherical display has the following features:
● 360-degree viewing angle.
● New novel design.
● Use in stage, hotels, and club.
● Shining color and impressive display.
● Easily maintained.
● Use Aluminum structure and lots more!
Contact us now for more details.
The Bottom Line

Different factors fuel the growth of market demand for spherical LED displays, such as:
● Energy efficiency.
● Cost-effectiveness.
● Environmental friendly and lots more!
Its different applications and features meet the needs of people. Using this LED based light technology, one can quickly promote their brand or grab people's attention. In a nutshell, we can say that it is wise to invest in this eye-catching light technology! You can read our other latest blogs to increase your knowledge of spherical LED displays.