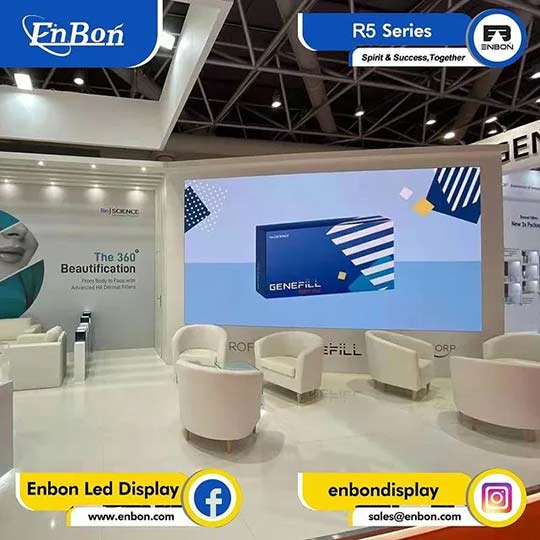 Are you going to organize your next event and are looking at renting a set of LED walls? If yes, many aspects should be considered before selecting LED stage screen rental. With this new light technology, you can quickly grasp the attention of the audience. Stage screen rental has various applications such as:
● It uses on many ceremonial evenings.
● Concerts.
● Dance performances.
● Different large-scale events etc.

Now the question is how to choose high-quality stage screens? The answer is here. Before contacting LED display manufacturers, you must read this guide properly. Let's start to discuss the different tips for selecting good quality products.
Factors That Should Keep in Mind Before Selecting Stage Screen Rental
In the market, different types of models are available. So, which one is right for you? Before purchasing or renting, pay attention to the following aspects. All of these points help you to choose a high-quality product.

1. Smaller Pixel Pitch
Most LED displays are used for small events; only the screen covers the main stage. But if we talk about large-scale performances, a standard LED display fails to meet the audience's demand. In such cases, LED screen rental is an excellent choice to consider. It mainly consists of three parts:
● Main stage screen
● Auxiliary screen
● Extended screen
All of these three screens have different functions. The main screen is used to replay the content. So, choosing a screen with a smaller pixel pitch is better. Make sure that the display screen should be more exquisite. The good choice for the main screen is a display with pixel pitch below p6. So you can create better visual effects. If the pixel pitch is large, it dramatically affects the audience's viewing experience.

2. Lightweight LED Stage Screen Rental
According to the scenario, always choose the product that can easily disassemble and is light in weight. The exact size of the screen rental depends upon the area of the stage. If the box is lightweight, you can easily install it and transport it from one place to another.

3. Stage Rental LED Display Should Have Extended Screen
As we discussed earlier, this light technology is used on a large scale. Many stage performances use large venues. So, in some places, audiences may suffer from difficulty seeing wonderful performances on the stage. To overcome such complexity, it is good to place the large screen on the side of the venue. So, the people who are far away from the main stage can enjoy the performance without any hurdles. Subscreens are necessary for large-scale performances.

4. Powerful Control System
With the smaller pixel pitch, make sure that the control system is powerful. If it is not powerful, then the display effect of the screen will be dramatically reduced. With a robust control system, the audience's viewing experience will be good, and they will enjoy the performance well.

5. Variety of Options Are Available on the Sub- Screen
All audiences are unable to enjoy performances with only the main screen. So, installing a different sub-screen on the right and left sides of the main screen is good. Its main fiction is to protect the picture that is played on the main screen. Sub-screens should have more options compared to main screens that meet the audience's demands. Choose shape and product according to your budget. Different shapes are available in the market, such as:
● Curved-shaped screen
● Cylindrical shape screen
● Circular LED display and lots more!
Enbon is one of the world's leading LED stage screen rentals manufacturers. If you want to invest in a high-quality and high-stability rental LED display, then Enbon products fulfill your demand well. We provide ultra-thin, lightweight products whose performance is excellent. Your satisfaction is our priority.
Our display screens are suitable for both indoor and outdoor events. You can visit our site to know more about Enbon LED products. Don't hesitate, and feel free to contact us anytime!

What Are the Different Functions of Stage Screen Rental?



One of the most essential functions of this modern light technology is to display information. With it, you can transmit information to a distant audience without trouble. This product also captures the attention of many consumers to better enjoy the performances on a large scale.

1. LED Stage Screen Rental Break the Distance Limit
Now the distant audience enjoys the performance due to this display technology. Many models, shapes, and sizes are available in the market to meet people's needs. Data receiving card is used to accept the video signals and pictures from different terminals of the computer. In this way, people enjoy the live broadcast.

2. LED Stage Screen Rental Create the Dreamy Stage Background
Amazing visual effects are produced with the combination of photos, videos, and music. In this way, the audience also enjoys the performance with a better viewing angle. So, strange screen rentals create wonderful stage backgrounds.

3. Deliver the Different Content to the Audience
One of the great functions of stage screen rental is a display. It is used to show beautiful pictures, slow-motion videos, etc., that produce unique visual effects.
According to your choice, you can easily change the background of the stage. This light technology brings the artistic conception of large-scale performances.
So, you can organize events on a large scale with LED stage screen rental. Longer distance audiences also enjoy the performance a lot!
The Bottom Line

Hopefully, now you are clear on what you need to know before buying or renting stage LED screens. Furthermore, investing in the rental stage screen has many benefits, such as:
● Lively stage background.
● Decorative illumination.
● Optimized visibility.
● Creative setup and lots more!

Moreover, operating stage screen rental is the same as running your personal computer. Always buy light products that can quickly assemble and disassemble. For proper installation, seek help from professionals to save time and protect your screen from damage! To know more about LED stage screen rental, you can read our other articles.