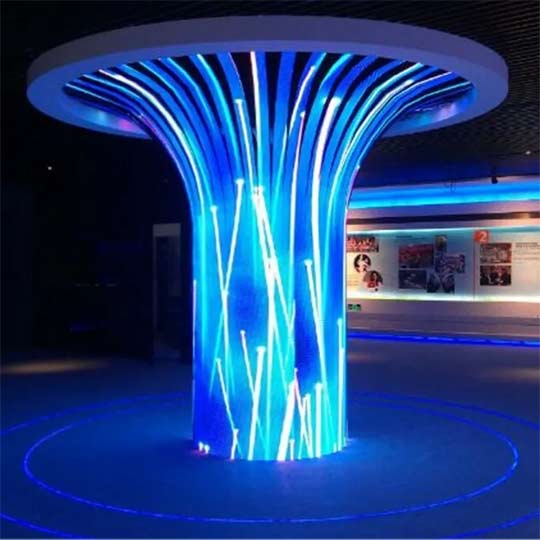 In this modern era, one rapidly growing method to grasp customers' attention towards business is outdoor LED display. Many people adopt this strategy to advertise their business. They use this method because of its flexibility and versatility. It is a considerable investment, so one should adopt proper methods and tricks to maintain outdoor LED displays.

With good care and maintenance, the LED display runs for a more extended period. In this guide, we have discussed essential maintenance tips. If you want to increase the life cycle of outdoor LED displays, keep remembering and adopting these tricks.

Maintenance Tips for Outdoor LED Display
We all are familiar with the advantages of LED technology, such as:
● Eco-friendly
● Energy efficiency
● Pocket-friendly and lots more!
Outdoor displays require maintenance and your care ensures you get the best out of your digital signage investment. 10 helpful tips for maintaining outdoor LED displays are listed below.

1. Proper Cleaning
As an outdoor LED screen remains outside all the time. Due to exposure in open areas, many dust particles reside on the screen, so from time to time, cleaning is necessary to increase the lifespan of outdoor LED displays.
If you don't clean it properly, then these tiny particles lead to overheating. In this way, the functioning of LED displays becomes slower. So, clean the surface with a dry cloth. You can also spray alcohol in small quantities for cleaning purposes. If you use a wet cloth, you must dry the screen before switching it on. Hopefully, you are clear now how to clean outdoor LED lights.

2. Protection Against Harsh Weather
Harsh weather, such as heavy rain, can destroy the whole system. Protection against changing weather is necessary to increase the life cycle of LED systems. For this purpose, you have to install the closed-air loop circulation system in your outdoor LED display. It can protect the whole system from moisturizer and dust particles as well.

3. Hardware Maintenance
It is important to check different hardware components, such as wiring, etc., from time to time. Any damage in the connection can cause severe loose. It is also essential to keep away all the wet things from the system to avoid corrosion.

4. Software Maintenance
Same as the hardware, it is crucial to update the software frequently. Remove files that are not important. One should also update the security system timely. Keep an eye on all the functions. If you observe any malware, then installing antivirus saves you from severe problems. So, monitor and manage software on a regular basis.

5. Switching on and Off
Starting up and turning off the system also matters a lot in terms of maintenance. Firstly, turn on the PC after switching on the display. When you turn off the system, then follow the below-mentioned sequence.
● First, switch off the outdoor LED display.
● Then go to control software.
● At last, turning off the computer.
Your system may burn out if you switch off the computer first.
Pro Tip: One-minute interval is necessary between switching on and off.

6. Cooling
It is important to know the MTBF of your product. MTBF is the time between failures, and one should not run the display screen continuously out of limited range. Cooling systems are crucial to avoid overheating problems.

7. Frequently Check the Power Supply
Gradually check your outdoor LED display power supply. Too much power may damage the system quickly. Make sure you play all white pictures with full brightness for only half an hour. If you play more than this time, you may suffer excessive electricity problems, and many system components may burn out.
So, don't play on the full bright screen, such as red, white, blue, etc., for longer. If you did, then display service life may be affected seriously.

8. Regulate the Temperature
Temperature regulation is the necessary step in maintenance. LED display systems are manufactured at a specific temperature. This range of temperature is enough to withstand different conditions.
If you operate the system beyond this temperature, then damage may occur. So, keep in mind the specific temperature range during an outdoor LED display operation.

9. LED Display Screen Needs Rest
LED display screens need approximately 2 hours per day of rest. So, don't run your display screen all the time. In case of rainy weather, this time limit may increase. Turning on the display screen 24 hours per day may be the cause of many troubles in the future.

10. Regular Check is Necessary
This is one of the critical steps that everyone should take. Check the whole system regularly that the LED display screen is dry, free of dust particles, etc. if the display screen is exposed to moisture for time, many of its components will be damaged soon. So, take different steps to prevent this condition. Enbon: High-Quality Lightning Products

Are you looking for a place that offers you high-quality LED lighting products? If yes, then you are at the right place. Enbon offers an outdoor LED display and never compromises on the quality. We have approximately 12 years of experience in this lightning industry. You will get different shapes and sizes of the LED screen here.

So, choose one that fulfills your requirements. Without a premium price, you will get top-quality products. You can visit our site to know more about Enbon. So, what are you waiting for? Contact us or drop a message in the comment box. The Bottom Line

With all of these tips and tricks, you can easily enhance the lifetime of outdoor LED displays. All of these strategies assist you in keeping your advertising tool in good condition. Clean the surface of the module with a dry cloth or brush frequently to keep away the dust particles.

These tiny particles decrease the performance of the screen and damage many internal components. Moreover, protection from changing weather is also crucial. Having a check on the power supply is also essential. If you observe any minor damage of your outdoor LED display, then consult with a professional to protect yourself from future problems!