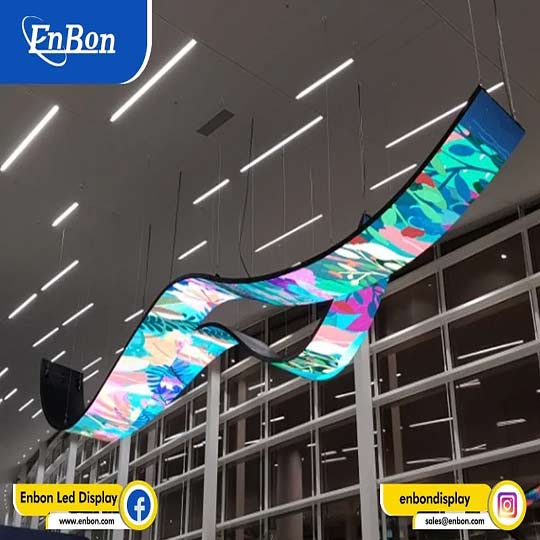 The large interactive LED screen has a variety of interactive methods, such as voice control, radar sensing, movement capturing, infrared, gravity sensing, etc. For example, LED interactive floor and LED immersive experience exhibition hall where the screen may not only install by the ways of suspension or hanging. Here we list several common scenarios where large LED screens play an interactive role.

1.Exhibition and Stage
LED display screen can meet the requirements of high refresh rate, high resolution, adjustable brightness and 4K display. For instance, in the Spring Festival Evening Gala, there is a set of complicated LED display designs including the background screen of P2 fine pixel pitch LED display, large LED interactive LED floor screen, and intelligent transparent LED display which can cater to the requirement of 4K resolution. The vivid images, sounds and impressive visual shock all leave the audiences with novelty experiences. On the one hand, the increasing use of interactive big LED screens illustrates the intuitive interactive effect and allows users to experience better visual effects. On the other hand, it also represents these types of screens are very suitable for such specific occasions.

2.Teaching/Classroom
The interactive large LED display has increasingly been used in the classroom, which makes the teaching process become more enjoyable and straightforward. The combination of 3D, V/AR and interactive effect can concentrate student's attention, and add more diversity to the teaching approach. For example, the interactive screen can be a tool of formative data collection and dissemination. The teachers can collect feedback on teaching questions from students during the class, and share typical ones with the whole classroom.

3. Interactive LED Floor
An interactive LED floor is a LED display on the floor. Different from the traditional LED floor screen, this new type allows users to communicate with it. When people stepping on it, there will be different videos displayed on the screen with the motion of them. Generally speaking, there are two kinds of LED interactive floor screens, they are equipped with radar sensors and gravity sensors respectively. The advantages of such screens are various, such as the strong adaptability, eye-catching functions, multiple uses and so on. For the aspect of applications, the scenarios can be varied including stages, retail sales, stadium, wedding, medical rehabilitation, etc.