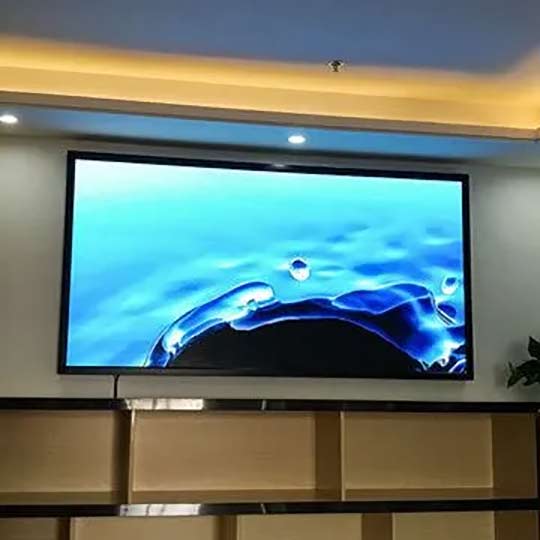 School hallways are a classic place to hang posters advertising school dances, ball games and other special events. But posters take a lot of time to make, they waste paper, and they are easy to tear off. On the contrary, if you replace these with LED displays, they are not only reusable but also not easily destroyed. Students can still be involved in their production - they can design graphics, write messages to be displayed and even create video "commercials" for special events. Today Enbon will share with you the 6 benefits of deploying LED screens in schools.

1. From a competitive standpoint. The advent of LED displays shines brighter than the disorganized, quaint school bulletin boards that are dull, lifeless and often display outdated information. In fact, LED displays mean increased enrollment and improved school evaluations, because first impressions count. Like the phasing out of blackboards to make way for interactive whiteboards, the deployment of LED electronic displays marks the beginning of a new era for the education sector.

2. Cut costs. The installation of LED displays immediately reduced costs. Reduce paper and printer use. Over the life of the LED display device, your educational institution can save tens of thousands of dollars in paper and printer toner. In addition, you will no longer need to rely on third-party advertising methods to enroll students. Do not need to advertise in the local newspaper, reduce advertising expenditure.

3. LED display improves learning experience. The introduction of LED displays into your facility will help excite them in a classroom or lecture hall environment. The appeal of visual stimulation extends far beyond a class, or a lecture confined to a textbook. All you need is an LED screen, media player and other peripherals.

4. LED display improves information dissemination. A particular benefit for large organizations is that you can quickly distribute targeted information. At an all-inclusive event, you reach out to staff, students and visitors, saving you the trouble of gathering an army to hand out information. Everything from restaurant menus to promoting college dances can be displayed on LED screens.