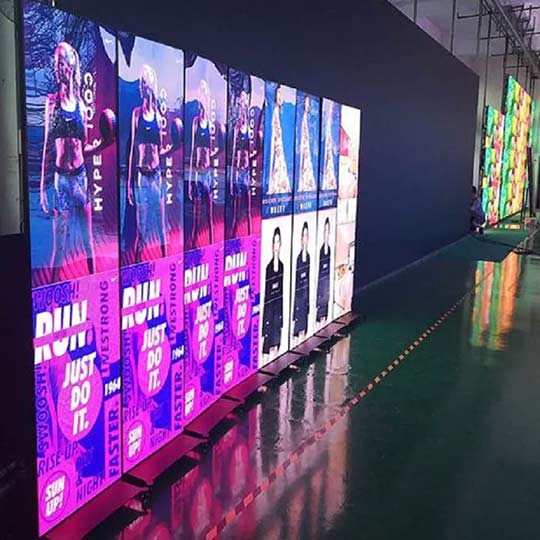 The dependence of modern society on electricity is self-evident. Once the power supply is lost, the production, education, transportation, communication and life of the whole society will be paralyzed.

Therefore, ensuring power grid security is one of the core contents of social public security. The construction of power grid emergency command center is of great significance for timely understanding of disaster prediction, effective monitoring of disaster situation, scientific and efficient deployment of power grid disaster prevention and reduction, and comprehensive improvement of power grid prevention and handling of emergencies, as well as the safe and stable operation of power grid.

The power grid emergency command center takes the emergency handling process as the core, effectively integrates the communication and command, leaders' decision-making assistance, information collection, accident site positioning and other related functions, and realizes the automatic management of the entire emergency handling process through the information platform and related software systems, so that the event handling process is more rapid, efficient, scientific and accurate.

Functions of power grid emergency command center
Construction standards

The construction of power grid emergency command center includes the construction of large screen display system, video conference system, central control system and other hardware support systems. Among them, the construction standards of LED large screen in the grid emergency command center are as follows:

Clear sight distance and reasonable spacing

This project determines the pixel spacing of LED screen according to the position of seats in the command hall, the position of front seats from the screen and the position of leaders' seats from the screen, and determines the optimal size and installation height of the screen according to the horizontal and vertical viewing angle range of the screen.

Data integration, one screen for multiple purposes

In peacetime, the emergency command center operates as the operation monitoring center of the power company, which not only improves the use efficiency of the site, but also facilitates the data collection and use in the emergency state during the operation.

The construction of LED display should meet the requirements of the command center's daily duty, communication and cooperation, and emergency command, and build a set of big data display platform focusing on practical needs.

Low brightness and high gray, high-definition display

The LED display construction can meet the requirements of long-term viewing in the conventional office environment, without eye injury and fatigue, and can ensure that the monitoring image captured by the camera can be clearly visible on the large screen of the command center under the low illumination environment. The large screen display system, as the front display layer of the emergency command center connected to the emergency command platform and other business platforms, and as the terminal of information release and decision-making, its display effect directly affects the display of business platform functions, so as to indirectly affect the work effect of emergency command and dispatching.