In this modern world, the way of advertising is changing. People have no interest in billboards; they want something attractive. And the LED screen is one of the best ways to display advertisements or showcase an important message. The LED screen attracts everybody regardless of age. An LED display is an eye-catcher tool. Let's discuss in this article some benefits and advantages of outdoor LED displays.

Outdoor LED Display Screen

Outdoor LED screens work like large billboards. LED displays can offer different ways to show your advertisement in pictures or videos. An outdoor LED display is where you can make advertisements for different brands, and it could be an important message. It is usually placed outdoors on an open-air roadside. You can target your audience by placing it in the right or effective place.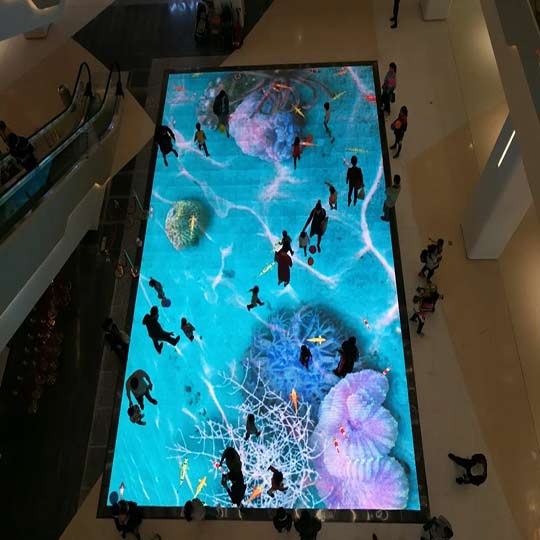 Advantages of LED Display Screen
1. Clear and Vivid Display Screen
The LED is installed to advertise in a unique way and attention-grabbing tool. It is a wonderful idea for advertising or conveying your message at any event. People take notice and stop for a while to see the advertisement or read the message.

2. LED Screen Can Operational From Anywhere
The LED screen is connected to the remote through Wi-Fi. It is easy and normal today. A business or a service provider advertising on many billboards at the same time. With this technology, the advertiser can control and manage all the screens with just a few clicks through the mouse. They simply upload the required content of the advertisement to display on screens.

3. Controlled and Managed Messages
The company pays for digital billboards ( LED Screens ) to use the screens to convey the requested messages. The screens are entirely in control of their messages to attract the buyer and sellers discount for the short term, or it could be the flash deals. All of these messages or advertisements are displayed with an outdoor LED display screen.
Your Outdoor LED Display Screen Must Have the Following Features
There are many features that make outdoor LED displays attractive and effective. It attracts people's attention. Some of them are mentioned below.

1. Clear Resolution
The outdoor LED screen depends on a clear view. The setting of the resolution is significant. The LED screen display is affected differently by the lights' settings and the viewers' distance. With the high-resolution display, the outdoor LED display poses a magnificent advantage of advertising with its unique way of attention, and it is capable of grabbing attention.

2. Protection of LED Screen
An outdoor project is challenging to fill fully because the LED display screen is typically placed in crowded areas. Protect the LED with a solid steel foundation, dust water, and moisture-proof and immune to intense pressure. The LED screen can also be protected with a dual waterproofing design. It provides extra protection to your LED screen. In a moisturizing area, dual waterproofing works for a long time.

3. LED Screen Anti-leakage
When choosing the LED for outdoors and wanting to use it for the long term, consider protection against leakage. While purchasing, ensure that the main body and carbine should be on the ground floor for effective performance. The outdoor LED display must be able to be highly heated.
It must have an excellent heat dissipation capacity while in use. The screen generates a considerable self amount of heat. Because of that, the LED must be equipped with high stability paralleling modules. In case one module stops working or is damaged, all other modules work regularly and do not get any impact from the damaged module.

4. Maintenance and Installation of LED screen
The high resolution and clear display LED screen are straightforward to install and maintain. Installing and maintaining outside LEDs need some space. Most of the LED models allow front and rear installation and maintenance with possession of 100mm and rear installation and maintenance. With a retention of 450 mm space.
The complete installation and maintenance for a screen 250*250 mm module size box is fixable enough to meet different project size demands. And it can fulfill all requirements and protocols for installing and maintaining outdoor LED displays. Main Components of LED Display
There are three main components of an outdoor LED screen display:
1. An LED display has several connected LED display panels, which provides you with a big display that looks elegant and attractive.
2. The second most important part is the content source. It is generated after seamlessly connecting all the panels with each other. This could be anything like a computer, camera, DVD player, etc.
3. The third part is controllers. It is divided into two parts: one is the control board (hardware), and the second one is the control system (software), which works with different formats and capabilities. It all depends on display size, source content, and applications; with this help, you see an eye-catching view.
Enbon Outdoor LED Display
Are you looking for a place to purchase an outdoor LED display? If yes, then you are on the right platform. Enbon has more than 12 years of rich experience in manufacturing light-emitting diode screens. Enbon is committed to creating an ecology full of a range of display screens and solutions. We have expert team members. Our first priority is the satisfaction and demand of customers. Reach Enbon now for more details. You can also contact us without any hesitation! The Bottom Line

It is good to choose the outdoor LED display for the promotion of business. Selection of a good and high-quality product requires a little bit of knowledge. Hopefully, this guide will familiarize you with the features and advantages of outdoor LED screens. With this technology, you can differentiate your brand from others in the business industry.

All of the aspects mentioned above will ensure that you are making well-settled funding. You can use an LED outdoor display in all weather situations. Nowadays, this modern technology has become the fastest solution for advertising at an affordable price range. Please read our other latest blogs to know more about outdoor LED displays!