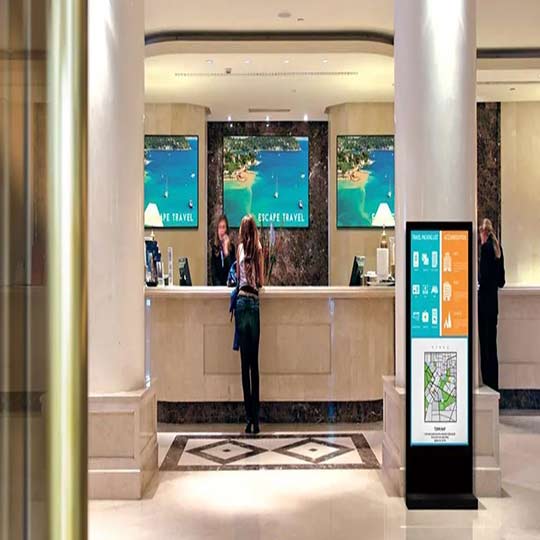 In this modern age, conventional LED displays don't meet the needs of people. LED stage screen rental became popular because of its clear image and bright color. It provides stunning visual effects to the audience. Due to many features, stage screen rental displays use on different occasions, such as:
● Wedding ceremonies
● Opening ceremonies
● Stars performances
● Product recommendations
● Hotel rental leasing business

All of these are the major markets, so this technology has an immeasurable future development prospect. In recent years LED rental displays have attracted many display companies due to energy-saving and budgeting features for large-scale events. This guide will discuss the future prospects of LED rental displays. Its trend in the market is growing rapidly, and the scale is enormous.
Future Development of LED Stage Screen Rental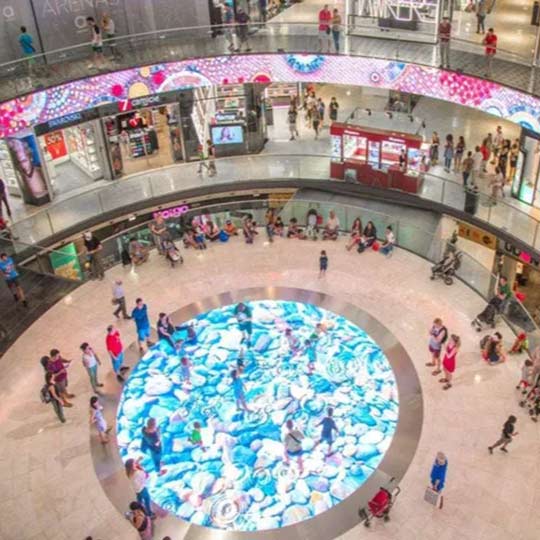 Competitors in the LED display industry use this new trend of technology for many purposes. This display system has matured in terms of:
● Technology
● Work types
● Third-party supporting system
This technology is different from screens of fixed installation. Customers don't purchase the rental screen permanently; most of the time, they are renters and invest in this modern technology. Many organizations, such as leasing companies, make a tremendous amount of profit by renting the display.

Moreover, the manufacturers try their best to manufacture high-quality products in order to attract the attention of most customers. It has a bright future because of its multiple uses. Because of its massive demand in the market, the manufacturer designs different products for different application fields.

Combination of the rental screen with a third-party display system forms an interactive development model. It is mainly designed to meet the demand of clients. Many industries have common points in designing, such as cabinets, etc. The rental cabinets were not lightweight, and different specifications are available in the market, such as:
● 500*800mm
● 500*1000mm

But nowadays, most rental cabinets have a size of about 500*500mm. It means the display industry prefers the size that meets the need for standardization. But you can also get many custom sizes that fulfill your demand well.

Furthermore, rental products have good design, high quality, and more reliability requirements compared to fixed screen installation. In a nutshell, we can say that the rental screen market has developed rapidly. So, traditional LED displays are being replaced with this new technology because of their better performance.

Some Other Future Development Trends of LED Stage Screen Rental?

This section will discuss the future development prospects of LED stage screen rental.
1. Fast Stitching Trend
It is compulsory that the display cabinets install and uninstall quickly. One of the most significant demands of LED stage screen rental is its lightweight. People also want a thin design that meets their needs well.
This display system is disassembled and transferred from one place to another because of its different applications. That's why it is necessary that the weight is light and the design is thin such that one can face no complexity during transportation. In this way, the cost is also saved. Furthermore, quick and proper installation is also one of the development trends of LED stage screen rental.

2. Energy-Efficiency Trends
All of you definitely want technology that consumes less power and is energy-efficient. Energy efficiency also leads to reducing the environmental population. LED light technology is more energy-efficient as compared to traditional light sources. It has the function of self-adjusting brightness. Moreover, the material used in manufacturing products is also more energy efficient. Most LED industry owners prefer this technology because it also reduces the cost of electricity bills. In the future, people want products that are more and more energy efficient. So, less power consumption is also one of the biggest future trends.

3. Patent Protection Trend
Most of the competitors invest in the industry of LED stage screen rental. All want to grab the attention of customers and expand the scale. Very few companies think about the development of a product. Well, in order to reduce the risk of damage, it is essential to consider patents. It is one of the best ways of protection.

4. Lightweight and Thin Trend
People want products whose boxes are lightweight so that they can be transported easily from one place to another. Conventional LED screens are heavy, and most of the floor doesn't support such heavy attachments. The heavy-weight system is also challenging to disassemble and needs extra cost for transportation. Therefore light and thin boxes are also one of the future demands for this new light technology.

5. Smaller Spacing Trend
In order to get a better view, people require a product that produces a clear image. It should also be easy to get a clear picture on the smaller displays. So, one of the future developments of this modern technology is high-density and small-pitch. Enbon: Best Platform for Purchasing Stage Screen Rental

Enbon has always focused on the design and development of various LED screens. Here you will find various models having different shapes and sizes. We have more than 12 years of experience in the lighting field.

No matter what, your choice is straight and curved cabinets. At this place, both shapes of the cabinet are available at an affordable price. We also can make different types of LED stage screen rental proposals that meet the demand of new generation designing products.

Enbon is where you will find the solution to all your LED lighting products. If you want to know more about Enbon products, visit the product page! The Bottom Line

Before investing in stage screen rental, it is essential to know the future development of this product. Rental displays will have a higher and higher demand for clarity and fidelity of display.

High-density and small pitch LED stage screen rental displays will become one of the future development trends. Slim, light, and more energy efficient LED stage screen light products will create a glorious image and leave a good impact on the audience.