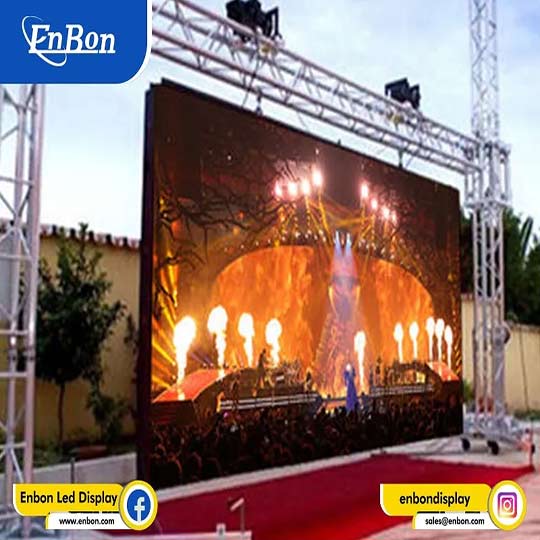 LED transparent screen is also called window screen and grille screen, but it depends on the manufacturer's module name. Setting parameters based on the actual installation environment requirements. Transparent screen can be in the case of no display, you can see through the picture, does not affect the lighting environment. Play whatever you want while the screen is started. Can play a very good publicity effect. And in the traditional commercial decoration, if the wall commercial advertising is wall painting or spray painting cloth, the cost is not low, and when replacing the advertising content, the cycle is long and not environmental protection.

LED transparent screen/grid screen application scene
① Performance stage design
led transparent screen can be diversified based on the stage modeling, using the transparent and lightweight characteristics of LED screen body itself, resulting in strong perspective effect, so that the focal length of all the interface is prolonged. In addition, the stage design does not prevent the lighting effect suspension and the indoor space to give full play to the performance stage, rendering a certain atmosphere and cool 3D, can better express the theme style.

② Shopping mall
The contemporary beauty of LED transparent screen is reasonably integrated with the natural environment of large shopping malls, which is a common application prospect of large shopping malls and glass partition walls.

③Science and Technology exhibition hall
The science and technology exhibition hall is the key scene for spreading scientific and technological knowledge. The led transparent screen can be customized in different shapes to show the actual effect of new technology. Everyone can know the wonder and mystery of new and high-tech according to the LED transparent screen.

④The glass window
With the rapid expansion of vertical touch all-in-one manufacturing industry which means retail, led transparent screen has a subversive change for retailers. The facade, glass window decoration design, interior decoration and other industries are increasingly warmly welcome.