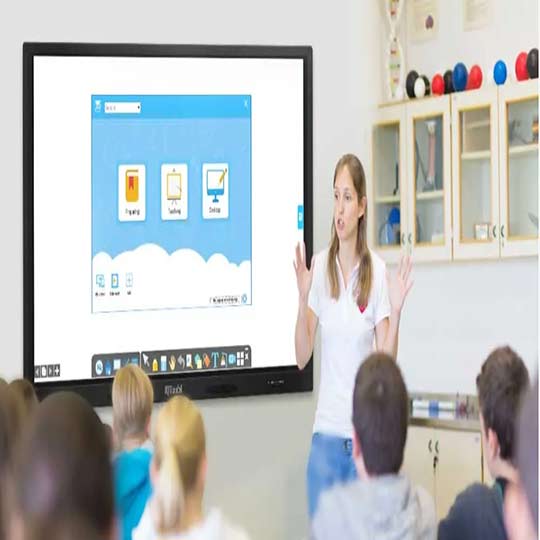 Outdoor LED displays are one of the leading ways for different types of advertisement. Many business holders use this technology for the promotion of their brand because of its many advantages, such as:
● Eye-catching technology.
● Grab the attention of people instantly.
● An energy-efficient way to advertise different content and lots more!

Now the question is, will too hot weather affect the performance of outdoor LED displays? The straightforward answer is no. We all know outdoor LED displays are made of tough materials that resist temperature and other weather conditions.
To protect the display screen from complex weather, it is important to invest in high-quality products. Most outdoor LED displays have good heat dissipation at high-temperature. Let's start to discuss the reason why too-hot weather doesn't affect the performance and brightness of outdoor LED displays.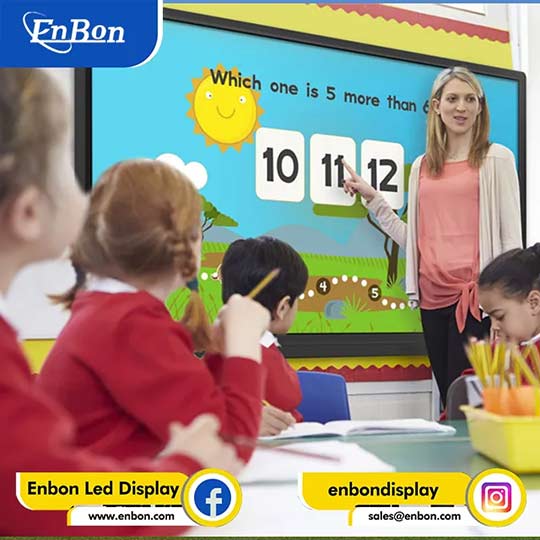 Why Too Hot Weather Don't Affect the Performance of Outdoor LED Display

High-quality outdoor LED displays adopt a special heat dissipation design method. This is the reason that high outside temperatures don't reduce the quality of the image and overall performance of the product. Below are a few factors that handle the heat problem.

1. Good Quality Fan
Long-life and high-quality fan inside the lamp housing to increase heat dissipation. A display screen with a good quality fan doesn't damage the internal components of the display screen.

2. Due to the Use of Aluminum Fins
High-quality outdoor display screens use aluminum fins as a part of the housing. In this way, the area of the dissipation increases.
3. Integrating the Heat Conduction and Heat Dissipation
High-quality outdoor LED displays have better heat resistance due to the use of high thermal conductive ceramics. So, the thermal design method of LED lamps protects its different electronic components from damage.

4. Using a Heat Pipe
Using a heat pipe during manufacturing is an effective way to improve heat dissipation. This pipe guides the heat from the LED display chip to the fins.

5. Due to the Use of Air-Fluid Mechanics
A Special shaped LED lamp is installed on the display screen. This strategy creates convective air. This air can be served as a cooling option.

6. Radiator Paint
Most of the time, radiator paint is applied to the lamp shell. Hopefully, you are familiar with the working of radiators. They radiate heat in a good way. Similarly, radiator paint dices the excess heat from the surface and saves the LED screen from excessive heat energy.

7. Special Materials Fills in the Plastic Shell
Heat conductive and heat dissipating abilities enhance due to special material used in the filling of plastic shells. This action will prevent heat during the injection molding.
Designing of Cabinets to Improve Heat Dissipation
Many factors are kept in mind during designing cabinets for outdoor LED displays. Let's take a glance at them. ● The design of the cabinet is in favor of air convection. Convection is improved through some specific strategies such as preventing airflow back.
● Some filters are also installed at the air inlet and outlet. This action protects the cabinet from small dust particles and debris.
● There is enough distance between the air inlet and the air outlet. This strategy is used to avoid the reuse of cooling air.
Some Tips for Outdoor LED Display

Besides too hot temperatures, rain and a humid environment also matter a lot. So, it is important to prevent damage due to rainwater. Below we have discussed a few tips for outdoor LED displays.

1. IP Ratings
It is crucial to choose the right IP rating for your screens. In the case of outdoor LED displays, IP65 is enough. It is not the final rating. Different areas have different weather conditions. So protection ratings may vary. You can consult with professionals to get knowledge about the protection rating level.

2. Avoid Falling on Display Boards
It is crucial to avoid falling light-emitting diode display boards hanging on high. You must consult with a professional team or hire experienced people to install outdoor LED displays properly. One should also add safe ropes for all modules. It is also important for proper security checking.

3. Lightning Protection Also Matters
Lightning fall on the LED panel boards is not good for the display screen. To avoid such situations, different protection rods and lightning devices are used. These protectors are also essential for the power cable and signal lines.

4. Outdoor LED Display Installation Should Be Sealed
Water can badly affect the performance of the screen and damage the different components. So, what should one do to prevent such a situation? Sealed installation can lessen the probability of water entering the components of outdoor LED displays. In order to maintain the product, it is also important to clean the surface on a regular basis. This proper cleaning ensures that no dust particles harm the components of the display screen.
Enbon: Best Place to Purchase Outdoor LED Display

If you want to protect your display screen from complex weather, then quality matters a lot. Now the question is, which brand is best that meets your needs?

Well, Enbon LED products are best to consider. You will get all your desired products in a single place. We guarantee the good performance of the Enbon outdoor LED display.

Our professional and well-knowledge team members are always ready to guide and help you to resolve different light-based issues. If you want to know more about Enbon LED products, visit our site. Here you will find the various options to select! The Bottom Line

Hopefully, you are clear that too-hot weather doesn't reduce the performance of outdoor LED displays. But make sure that you buy a good quality display screen. Special designing methods and heat dissipation strategies prevent the components from getting damaged. So, what's better than this technology for brand promotion? Moreover, special heat dissipation technology will be safe for the environment. Furthermore, proper maintenance also increases the lifespan of LED products!