Indoor LED screens differ from outdoor LED screens in size, larger LED displays are generally used for festivals, highway banners and theaters. A smaller indoor LED display screen can be found in malls, restaurants, places of worship, and retail stores. Today, we're going to introduce the differences between indoor and outdoor led display screen.

Brightness
The brightness of LED screens is one of the most noticeable differences. Because it is exposed to the sun, an outdoor LED screen is much brighter. The impact of an LED display is significantly reduced when light is reflected or not managed properly. Since one of the primary benefits of adopting LED displays is clarity, their higher pixel density enables up-close viewing. Because of their low pixel density, outdoor LED screens are ideal for long-distance viewing.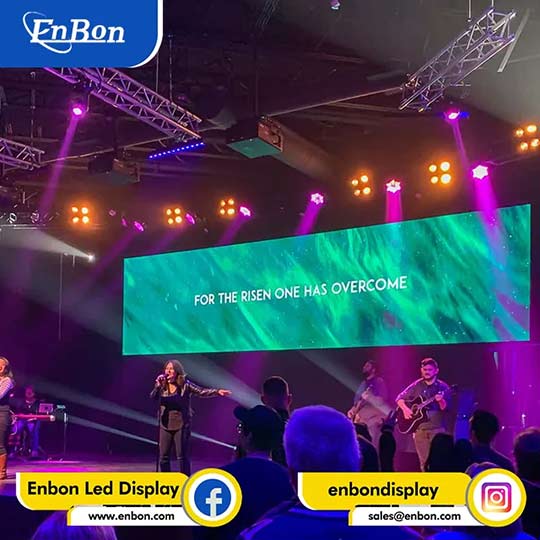 Conditions
LED displays are built to withstand a variety of conditions. An outdoor LED display is designed to withstand harsh weather conditions such as rain, high heat, direct sunlight, and dust. A typical outdoor LED display has an IP65 waterproof rating, whereas an indoor LED display screen has an IP20 rating. Such features are not required for indoor displays. Resolution

The quality of an LED display increases with resolution. An indoor LED screens often have the higher resolution of the two for closer viewing. LED displays are well known for their high resolution. For viewing at a farther distance, outdoor LED screens feature lower resolution and higher pixel pitch resolution.

Waterproofing
Outdoor products must have a waterproof surface. Because the outdoor display is made up of waterproof boxes, the outdoor display's waterproofness should be considered. Similarly, the indoor display may or may not be made of boxes. If the outdoor boxes are simple and inexpensive, their backs will not be waterproof enough. The box's border must be well covered in this case. Inside these boxes, there is usually glue, but not indoors.