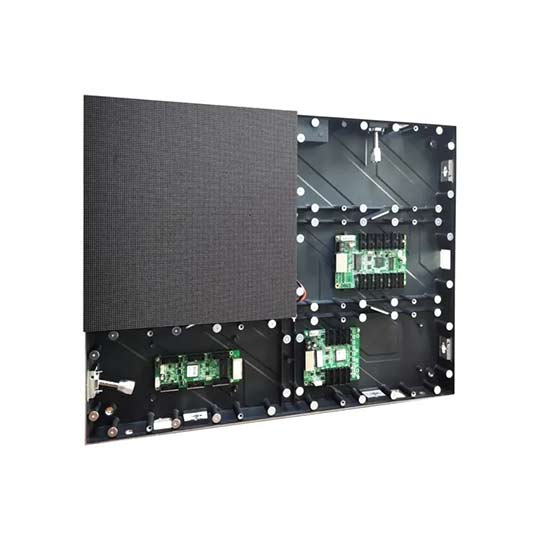 In the display industry LED, specially LED special-shaped screens are one the important and groundbreaking techniques. LED bulbs are most in demand in the market because of their many properties, such as environmental-friendly products, energy efficiency, etc.

Light-emitting diode technology is used in most digital billboards to display different content types. Their brightness level makes them perfect for many indoor and outdoor applications. . Most business owners replace the conventional LED screen with a special-shaped screen due to its many benefits such as:
● It boosts the appeal of your product.
● Grab the attention of people instantly.
● You can install and transfer it anywhere and lots more!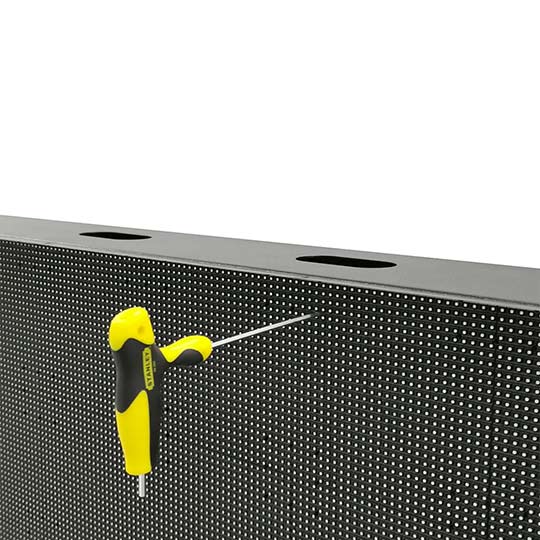 Are you excited to know more about the advantages of special-shaped LED screens? If yes, scroll down to increase your knowledge about the benefits of this light technology. This guide will give a detailed answer to your query.

10 Benefits of Custom LED Special-Shaped Screen
1. Creative Design
As the name of the product clears, the screen's design is creative, which grabs customers' attention instantly. You can advertise any content on the flexible design of a special shape screen. Installing creative displays will increase the value of your business. These special-shaped products make you able to run your business in a creative way.

2. Easy Process of Installation
Many people want to save on the cost of the installation process. Fortunately, creative display screens fulfill this demand very well. This LED product is not limited to closed cabinets. Besides the quick installation, one can also replace it easily.
High-quality material is used during the manufacturing process. Due to this reason, it can withstand any harsh weather. Furthermore, a LED special-shaped screen can also resist twisting. This characteristic of the product is very helpful for a few difficult installation jobs.

3. Durability
Customized special-shaped LED screens are just amazing with a higher lifespan. It is a long-term investment. For many years this product lasts, but proper care and maintenance increases its lifespan more and more. You also do not need to replace it as conventional bulbs need to change after a few periods. So, promoting a brand through LED light technology is always a good decision.

4. Environmental-Friendly

We all are familiar with LED lamps that consume less power. Less utilization of power means less carbon footprint generated. The material used in manufacturing the product is environmentally friendly and doesn't become the reason for pollution.

5. Versatility
This product's different designs, shapes, and colors are available in the market. No matter what type of creative design you want, ask to manufacture and differentiate your brand from others. The flexibility and versatility of LED special-shaped screens increase their demand in the market.

6. Leave a Great Impression
We all know that creative design and colorful content always leave a great impression on the minds of people. You can display different creative logos on this screen. Its different shapes, color, and design make a great first impression.
This product personalizes your purchase in terms of shape, size, color, etc. Moreover, one can also customize the pixel pitch and brightness. So, one can create designs through it without any trouble that fulfills the demands of people. One of the best things is that it keeps your audience engaged with your brand.

7. Lightweight
If we compare the custom LED special-shaped screen with conventional screens, then it is lighter in weight. This property of the product resolves the problem of transportation. You can transport and replace it easily without any hurdle.

8. Cost-Effectiveness
Cost is always the problem of many enterprises. They always want to display solutions that are cost-effective. Fortunately, custom-shaped screens also meet this need of people. Its reduced steel frame structure makes it a cost-effective product in the market. If you desire to grow and promote your business and are looking for a cost-effective way, then a special shaped LED screen is good to consider.

9. Match Your Branding
In this developing modern age, starting a business and selling products is not enough. The company name and website are not enough to promote the brand. It would be best if you had some special way to attract the customer's attention.
Branding is difficult with conventional LED screens. That's why a custom LED special-shaped screen was introduced in the market. You can quickly display logos, videos, and images on it that are good enough to attract people's attention.

10. Wider View Angle
It is one of the great benefits of a special shaped LED screen. This technology ensures that every angle is a perfect viewing angle. Your audience doesn't suffer from any trouble seeing the content. They see images and videos from far distances also! Enbon Special LED Shaped Screen

We welcome you if you want to purchase the special LED-shaped screen. Enbon special shaped LED screen meets your excellent level of standard. Our lighting products are light in weight and thin. The display screen has a wide viewing angle.

Every side of the screen is wonderful. The product also has a quick and easy installation process. Our aim is to manufacture safe and environmentally friendly products. Enbon is always committed to maintaining the trust of people. Our goal is simple and straightforward to design LED special-shaped screen that has the following qualities:
● High-quality
● Cost-effective
● Easy to use and maintain and lots more!
To get more knowledge about the product, please visit our site. You can also contact us without hesitation.
v The Bottom Line
It is concluded that investing in this new light technology is always the best decision. Its luminosity is also greatly improved. This characteristic makes it easier for people to notice your business instantly. Moreover, it is the first choice of many business owners due to the quick installation process. Its tough manufacturing material also makes it ideal for resisting harsh weather conditions.
To get high-quality custom LED special-shaped screens, you can visit Enbon. Please read our other latest articles to get more information about different display screens!