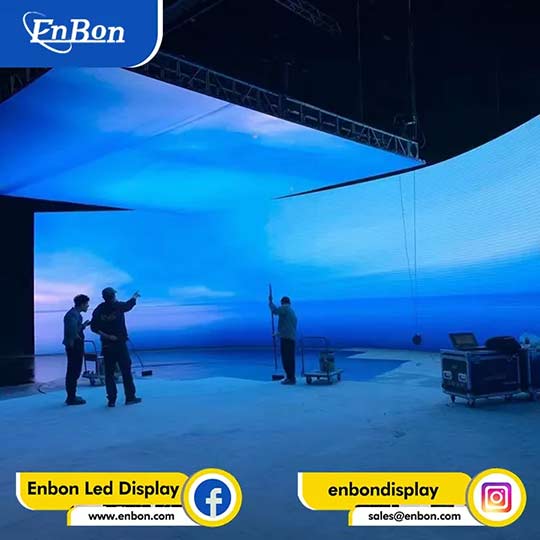 Several key points are critical for a curved high brightness LED screen to conduct a 3D effect. They ensure a huge 3D naked eye display and bring a magical view.

1. Enough Pixels for Rich Details: Naked-eye 3D effects can be achieved using outdoor giant high brightness LED screens of at least 500 sq. meter and enough pixels.

2. High Contrast and High Brightness: High refresh rate, contrast, and grayscale allow the naked-eye 3D display to express the details of both bright and dark parts clearly and vividly. The high brightness LED screen gives a display of realistic 3D content, making the audience feel the immersive experience effect.

3. Long Viewing Distance and Wide Viewing Range: Outdoor Led Display Screen is usually placed at crossroads, business districts, or in squares. Giving a wide viewing range and distance will allow more people to view the display as they come and go.

4. Less Power Consumption: While a huge area generates a loss of power consumption when used in the long term, curved LED screens help in reducing the amount of energy consumed.
5. High Protection for the Outdoor Environment: Naked-eye 3D display is an LED display solution for protecting the surrounding. The high brightness LED display integrated seamlessly with the local culture, surrounding environment, and content relatable to the audience.

6. Easy Maintenance: The high brightness Led display is easy to maintain and lasts longer.