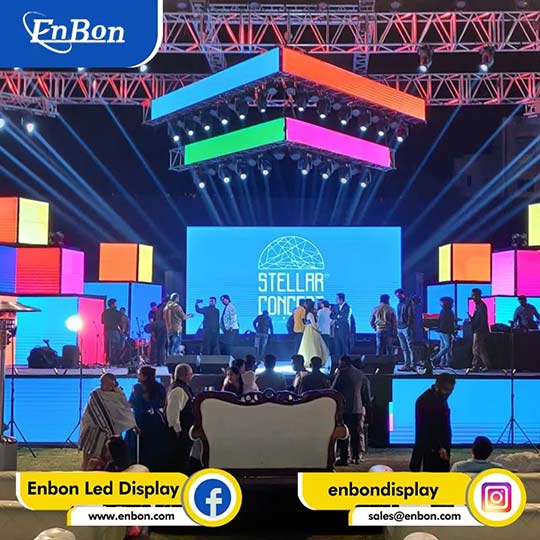 The importance of advertisements, promotions, and marketing is the major reason behind LED screen rental. The brand message displayed in public areas increases sales of products and services. This is why the demand for rental outdoor LED displays has seen a rapid increase. The promotional content is displayed on the LED screens which have helped the businesses to grow. Enbon is one of the best companies that sell high-quality LED screens. Here are some of the reasons why LED screens are rented for every promotional activity.
What Is LED Screen? The rental outdoor LED displays have gained a lot of attention these days. An LED screen is an outdoor display that is used to promote products and services. You can find LED screens on billboards, store signs, and digital nameplates for transport vehicles. LED screens come in large sizes and bright colors and they are available in rental outdoor LED displays. There is a lot of demand for displays from event organizers and also for conferences is increasing.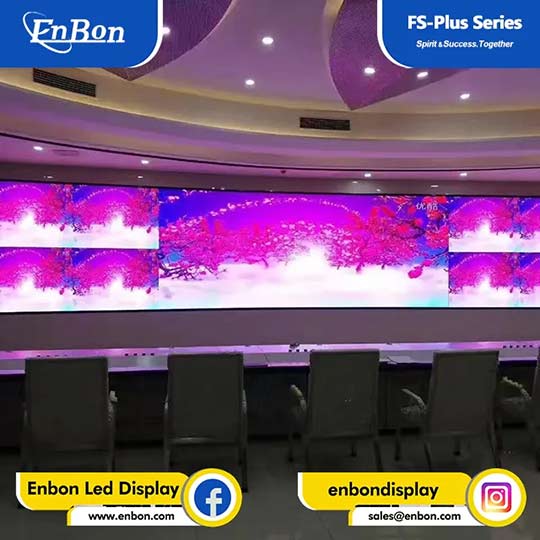 Rental outdoor LED display consists of LED. The Light Emitting Diode displays flat surface panel displays. It uses light-emitting diodes which allows it to display the video format. The rental outdoor LED display is designed with several display panels. Every display consists of a large number of light-emitting diodes.

What Is LED Screen Rental?
The term rental in 'rental outdoor LED display 'refers to the availability of outdoor LED displays on rent. You can rent your LED screens temporarily after paying some amount of money. This is cost-effective because you don't have to pay the entire amount of a brand-new LED Screen rental. The rental outdoor LED displays are in high demand because they offer brightness to the best possible high level. They also come with endless features which is why they are increasingly used. You can rent an LED screen for a limited amount of time and pay for a low price for using it on rent.

Why Are LED Screen Rentals So Popular?
One of the biggest reasons for the growing popularity of LED screens is the stunning quality of pictures and colors. Popular brands are renting LED Screens because of the contrast and depth of images that the screen offers. These screens are of the best quality. They offer near-natural images and display lights well. All LED screens come with lighting arrangements.

Apart from quality pictures, there are a few reasons why LED screens are becoming so much popularity. They don't occupy a lot of space and therefore are suitable for promotions as well. These screens can also be installed on any billboards and hoardings. They are available in various sizes and help to grow product sales.

Benefits of LED Screen Rentals
If you want to increase the sales of your products and services, then renting an LED screen is the best choice. Here are some of the benefits of LED screen rentals.

1. They Are Energy Efficient
With rising, energy and fuel costs LED screens have become popular due to their low maintenance cost. They are energy efficient and promoting your products and services will not cost you much. They are hugely popular and are suitable for arranging various types of events. The best thing about LED screens is that they can be fixed on the walls and other vertical surfaces. LED screens will help you to save up to 30 to 40% in power consumption costs. You can also get a lot of benefits long-term perspective they can help to save thousands of dollars on power bills alone.

2. Compatible With All Sound Systems
LED screen rental is popular because it is compatible with the best sound systems. This can create magic all around and can help with the promotions well. The LED screens used for displaying live performances in the hall are also compatible with the best sound systems. This helps to light the atmosphere of the venue.

3. Long Lasting and Durable
Compared to LCD, LED is a better technology. Each pixel of the LED screens comes with a unique and individual display unit. In case of damage, only the damaged LED units have to be replaced. These screens are long-lasting and don't get damaged easily as well. They are the perfect fit for outdoor environments and can withstand all types of weather conditions as well. LED screens don't need to be discarded as they can be repaired easily.

4. Create An Impressive Stage Effectiveness
The organizers of events and stage performances rent LED screens because this helps them to create impressive stage effectiveness. Screen rental has become essential because it assists with performance. They also provide better stage effectiveness and make the performance more effective.

5. Great Playback for a Live Match
LED screen rental is essential for live matches. There are a lot of people in the stadium and not all of them can view the match from a distance. The LED screens help with the playback for the living match and help to keep the audience engaged. The audience that is far away from the stage can appreciate the performance.

6. Creates a Strong Visual Impact
The LED display screen rental is beneficial as it helps to create a lasting effect on the stage. It also helps to expand performance space and add great excitement to the stage atmosphere. If you want to create a strong visual impact on the performance, then renting an LED screen might be the best choice. It also helps to pursue an artistic performance style and makes the stage effectiveness more colorful and vivid. Stage performances can achieve beautiful effectiveness with the help of LED screens.

Conclusion
The popularity of rental outdoor LED displays is due to several reasons. They are thin, lightweight, and also offer high-quality picture and sound quality. The LED screen rental also helps to reduce the cost as you don't have to pay the amount of a brand new LED display screen. You can return it after using it for a short time.