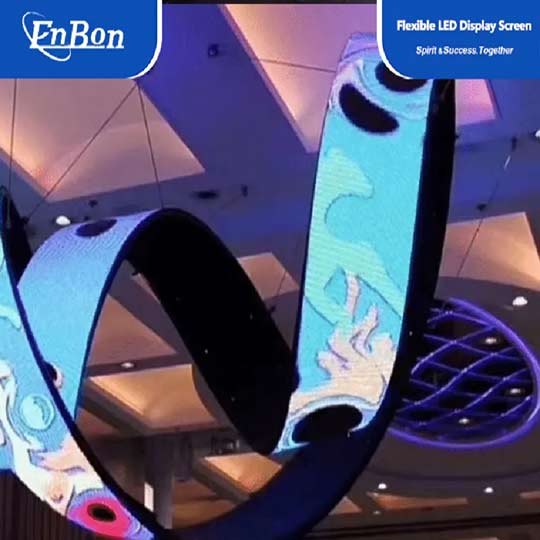 Outdoor LED display screens have become a popular choice among event organizers. They are used in stations, shopping malls, and squares. The LED screen offers a wide range of benefits for many businesses. You can get the size and shape of the screen customized according to your requirements. These display screens can work efficiently in the sun while most of them are water and rainproof. If you have recently purchased a new custom shaped LED screen, it is necessary to get it installed safely.
If you want to install a custom-shaped LED screen safely and correctly, follow the steps mentioned below. 1. Choose a suitable led display cabinet design If you want to install the LED screen safely try to choose a suitable cabinet design. Make sure that the opening of the ventilation is covered properly. You can use a newspaper, a table-cloth, and even a curtain. Do not try and push any object into this unit right from the cabinet slot. It shouldn't touch any carrying parts or short circuits. If you don't take things seriously it can result in fire or an electric shock.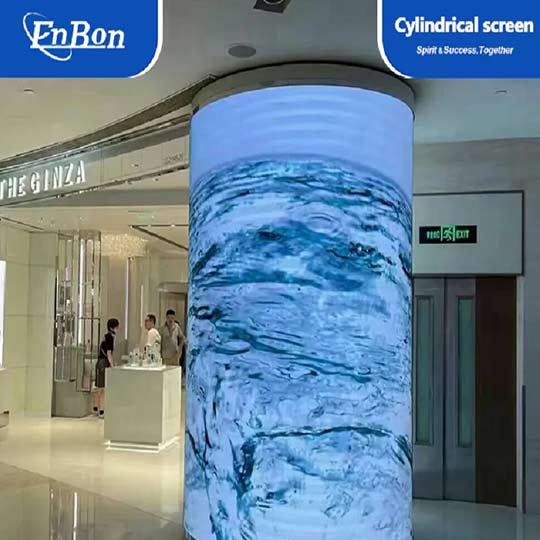 When the product is not in use you can unplug the set for some time. Customers should not dismantle the LED screen themselves as it can cause damage. Moreover, try not to touch the surface of the screen with your fingers. This can easily scratch the LED screen and you can get into trouble. Many people have this habit of putting some pressure on the LED display. However, this is wrong as it can damage the screen badly.
When you open the package of your custom shaped LED screen make sure you check the batteries carefully. You must keep the batteries in a safe place and don't expose them to sunlight or fire.

2. Plug
When you try and install the LED screen make use of the cord plug according to your requirement. However, you need to unplug it in some conditions. If you are not using the set for a very long time, it is best to turn it off. Similarly, if the power cord or outlet is damaged, you shouldn't use it. All the manufacturers offer a manual guide for the convenience of users. You need to follow all the instructions mentioned in them.
If you cannot handle the installation process on your own, try to call a professional. They know how to adjust controls and make the installation safe. When you don't follow operating instructions it can lead to an accident. If something goes wrong, instantly unplug the set and keep the product safe.

3. Check the power cord & signal cable
When you are installing an custom shaped LED screen make sure the wire connections are placed correctly. The signal and power connection must be in the right place or else the screen will not work. You must protect the cord from being trampled.
If the signal cable is overloaded with pressure it can lead to a hazard. Once you open the package your LED screen will be exposed to moisture or heat. However, don't make the mistake to expose the power code to moisture. It is necessary to inspect the accessories carefully without twisting or squeezing.

4. Environment
Before you think about installing your LED screen display, find the right place. Don't try to install the screen in a closed space. If you don't install the display correctly it can fall and cause an injury. Usually, the LED screen will either mount on the wall or some other safe unit. If you are holding an event for a large crowd, try placing your screen on the wall. Put your set in a ventilated place to get the best results.
Some people use their screens near damp or cold areas but this is wrong. Moreover, you can protect your LED from overheating by keeping it away from sunlight. If the liquid is dropped on the product it can make the installation process a lot more difficult than before.
Even though some people like to install products themselves it is not always a good idea. The installation process of an custom shaped LED screen can be tricky. It is best if a professional can handle it. If you want to keep yourself safe from fire or an electric shock, prevent the appliance from getting in contact with liquid.

5. Cleaning
The LED screen display comes packed with plenty of accessories. If you don't place each one of them correctly, the appliance will not work properly. Before beginning with the installation clean the set effectively. You can wipe the screen with a soft and clean cloth. Moreover, don't apply any extra pressure as it can damage the quality of the screen. While cleaning the screen you cannot use water or any chemical cleaners. It is best not to try the installation yourself as it can lead to trouble. Only a professional can handle such tasks easily.

Common Methods of Custom Shaped LED Screen Installation

If you want proper LED display installation here are some common methods:
1. Suspension type
The suspension type is used for installing the LED screen indoors and outdoors. It features an integrated cabinet design.

2. Mosaic type
The whole LED screen is mounted on the wall. You can use the mosaic-type installation for both indoor and outdoor events.

3. Column type
If you choose column type there are many installations it has to offer. However, it is generally used for outdoor billboards. Single and double installation methods are most suitable for all large panels. The closed maintenance channel is more suitable for simple boxes.

4. Wall mounting type
The wall mounting type is another installation method that you can follow. If the display screen is small it doesn't require a lot of maintenance.

Conclusion
The installation of a custom shaped LED screen can be challenging. It is best to get in touch with a professional who can handle this process safely. If you are planning to purchase a new LED screen display, check out the wide range of products at Enbon.