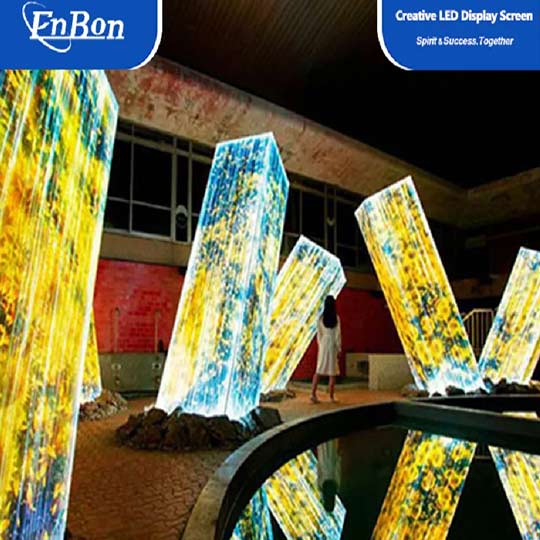 LED display shelf is easy to use and has given larger supermarkets and stores to get benefits in so many ways. Supermarkets have become competitive and this is why marketing the products well is a dire need.

LED display shelves come in different sizes and features. Enbon sells some of the highest quality LED display shelves that will allow you to promote your products with style and fashion.
When it comes to supermarket operators, it becomes difficult to display the name, details, and price of every product. It takes a lot of manpower, material resources, and time to engage the customers. To solve this problem different kinds of LED screens are dedicated to the shelf. LED shelf screens have become widely popular as this helps to communicate with the customers easily. Using such a product can perfectly solve this tedious work, freeing up more labor and time.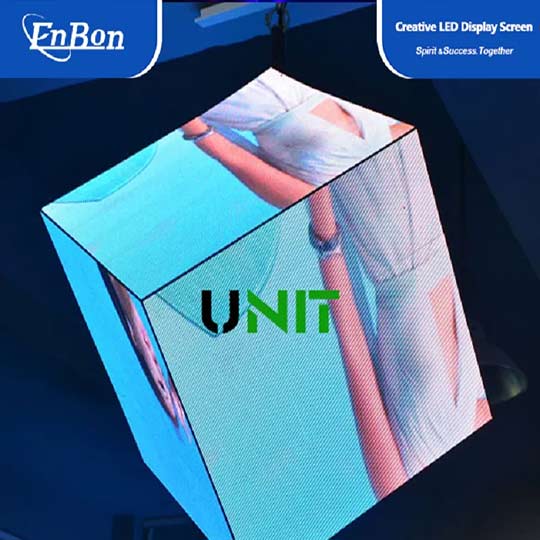 What Is an LED Display Shelf?

LED display shelves are used in supermarkets these days. They are used to attract customers' attention. The LED shelf screen displays the details of the goods, and also plays dynamic and gorgeous video animations. This makes it easy to attract the attention of consumers. The supermarket and brand owners are also able to achieve good advertising effects, and can easily stimulate consumers to buy.

They can also enhance the storage space and help with product display. As digital transformation has surfaced in various industries, the upgrade of marketing equipment has helped brand owners in many ways. LED display shelf is a noteworthy digital store transformation.

LED display shelf is a full-motion LED color video display that is installed on the edge of the shelf. It displays product information and cross-messages the product details with the customers. The screen also displays price updates, promotions, and upsells. Advanced video processing can help to produce detailed images and helps with smooth motion reproduction. Advantages of LED Display Shelf

LED display shelves have become widely popular and there is a good reason behind that. Here are some of the best advantages of installing LED display shelves:
1. Makes your customers loyal
Through smart shelves, you can communicate with customers with clear and attractive product pictures and video clips. The customers are refreshed and can make confident decisions without any second thoughts. Each smart terminal in a store is associated with product information and is used for brand advertising.
If you want to give some inconvenient explanations to your customers, then using an LED display shelf could be the best choice. High-end and high-quality customers are concerned about; the quality of the product they are buying. With the display shelf, you can share design concepts, design ideas, designer thanks or confessions, and all the information that might be ignored by the sales staff.

2. Great for promotions
LED display shelf is an intuitive video promotion method and can produce affiliate sales. The intelligent shelf can display all the details about the products set by the store itself. Users are also able to associate with the best-selling products and choose the best among the varieties of products. These shelves have also helped with the sales performance of the store.

3. Improve customer service levels
The customers have the right to choose the product for themselves however, you can always attract their attraction by promoting your products. With the information displayed on the screen, the customers can obtain richer information. The display shelves can improve the customer service levels as you can inform the customers about all the details about the products.

4. Easy to install
The best thing about LED display shelf is that it is easy to install. You don't have to make any changes to your property and can get your shelf installed inside your property without any hassle. You just have to call a professional expert who can complete the installation process with perfection.

5. Flexibility size
The high-quality LED display shelf offers the option of flexibility in their size. Whether you are looking for a display that is square or rectangular you can choose from a wide range of options. You can get small or large, flat or curved shelves suitable for your property. All the sizes of the LED display shelves are attainable as you can customize them according to your needs.

6. Versatility
The display shelf is versatile and the only electronic product that doesn't require any extra protection. You don't have to put any extra effort to install it. The shelf develops a significant focus and attracts people easily. it can also create a better reputation and promotes your product, brand, or business through a constant presentation.

7. Highly durable
LED display shelves are made with durable materials. They are made with solid plastic with lighting resources present around them. They are not prone to frequent breakage and can last for many years to come.

8. Good value for money
The LED display shelf is a good value for money. It offers a variety of benefits and is a long-lasting product. It is a good investment for all the people who want to promote their products and services. The best thing about them is that they are easy to install and maintain. The size of the shelves is also customizable, and this is why it makes it even more convenient for the buyer.
Features of LED Display Shelf

Here are some of the notable features of an LED display shelf:
· The LED display shelf is designed with a Universal installation structure. It is suitable for supermarket/store/warehouse shelf screen installation.
· A new protective panel is added, as no tool maintenance is required to install the shelf. The protective covers are added on both sides as this prevents damage to the light panel while transporting and handling.
· The display shelves come with Asynchronous/synchronous control. The rich plug-and-play sockets make it easy to navigate it. It is easy to replace the playback content.
· The wire buckle prevents loose wire and ensures the stability of the product. Conclusion

LED display shelf offers endless benefits for customers. They are also a good value for money and will help you to satisfy your customers easily. It is a good idea to invest in an LED display shelf to compete in the competitive market.