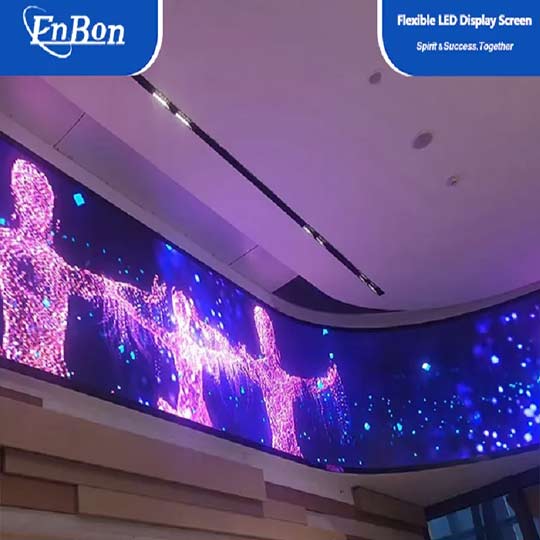 With urban construction on the rise, the Glass LED screen has become widely popular. These transparent screens are light and thin and are not designed with a heavy steel frame structure. They offer easy installation and maintenance and are the perfect choice to use at many different places and events. They help to create a fashionable. The beautiful and technological atmosphere adds a special beauty to the urban architecture. The glass LED display has won unanimous recognition in the market and this is why it has received extensive attention and enthusiasm. Here is all you need to know about Glass LED screens.

What Is a Glass LED Screen?
Glass LED screens are transparent screens. The LED display itself is transparent, and the back scene can is apparent from the front side of the LED display. The most basic requirement of this screen is that it can display video content and doesn't block the light or the view on both sides. Due to the structure of the pixel, you can find different forms of transparent screens.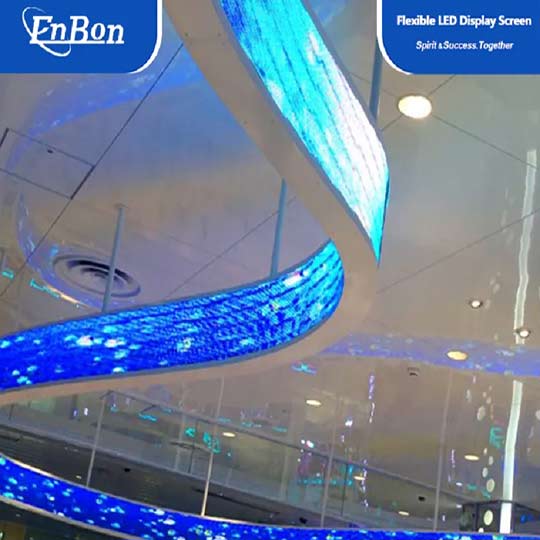 How to Choose the Right Glass LED Screen?

When you plan to install a glass LED screen you must keep a few things in mind before buying it. Here are some tips that you should take note of while making your purchase.

1. Consider the installation environment
The specific installation environment will determine the type of transparent screen that you should buy. If it is indoor such as retail shops or shopping malls, then you should choose standard size CLEAR series indoor high-definition LED display panels. If you are looking for a glass LED screen for an exterior building facade, then you will require a screen with high brightness that can play clear advertisements. The outdoor high-definition transparent advertising screen is perfect for your outdoor environment.

2. Ultra high transparent screens
If you are looking for an LED screen for a large-format media facade, then choosing an ultra-high transparent Dot-style media mesh could be a fantastic choice. This will allow you to display your desired content in daytime or night-time viewing. The size of the glass screen can also be customized, and it can also be made into a double-sided display.

3. Consider the brightness
If it is installed in a shop facing the street, then the audience needs to watch it during the day. This is why you should buy a glass screen that has a brightness of at least 5000 nits. If the glass led screen is only for indoor viewing, then about 1000nits is enough. An outdoor transparent led screen that is placed under direct sunlight must have a brightness of 8000 nits.

4. Resolution
The resolution determines the pixel pitch of the brightness, and it is also connected to the price of the screen. It depends on the video content you wish to display as this will determine the required resolution of the Glass led screed. Some simple color changing and animations don't need high resolution. If people are watching the screen from far then getting a high-resolution glass LED screen is the perfect choice for you.

Best Places to Use Your Glass LED Screens
Are you wondering how to make the best use of your glass LED screen? Here are the best places to use glass LED transparent displays.

1. Shop windows
Glass LED screens are ideal for indoor shop window displays. They allow the natural light to pass through and create a natural indoor atmosphere. These screens also provide an attractive and eye-catching digital video and help to attract customers.

2. Stage
LED screens come with ultra-light and ultra-thin characteristics and are easy to build. They can be constructed according to a specific stage theme. These screens are ideal to use for stage shows. They display high-definition videos and can create special visual effects.

3. Car dealer shop
The decoration style of the car dealer shop will come out as fashionable if you use a glass LED screen. It adds a sense of high technology and can highlight the characteristics of luxury cars with perfection.

4. Grand shopping malls
The glass LED screens gel well with the shopping environment. They can be hung in the atrium, and can also be attached to the corridor. You can also install them on the walls of the shopping center.

5. Brand events
Glass LED screens play an important role in brand promotion activities. They are highly transparent and have an ultra-slim body, which gives the designers more creative options.

Advantages of Glass LED Screens
Why do you see glass LED screens everywhere these days? The answer is simple. These screens offer endless benefits that traditional LED screens do not have. Let's take a look at some of the advantages of glass-led screens.

1. High transparency rate
Glass-led screens have different pixel pitches, and their transparency ranges between 60-90%. It doesn't block any sunlight and is almost invisible from a distance.

2. Slim and lightweight
These screens have a thin and sleek design. After installation, it doesn't take up a lot of space.

3. Simple support structure
Due to its sleek and lightweight design, the glass screens have a heavy supporting steel structure. This can save a lot on installation costs. The supporting frame is simple and elegant.

4. Convenient and easy maintenance
Glass LED screens are designed with a modular design. Each screen panel is composed of the smallest detachable modules. They are durable and can be used for years.

5. High brightness
Different models of glass LED screens come with different brightness levels. You can buy screens with low brightness for indoor viewing only, as they are best when installed under strong light.

6. Energy-saving
These screens are designed with energy-saving technology and have low power consumption. Its good heat dissipation technology uses natural cooling and doesn't need any air conditioning.

7. Easy to use
Glass LED screens come with an easy-to-use control system. The intuitive software interface will help you to set up the screen easily.

Conclusion
Glass LED screen has made a strong place in the competitive market these days. They have gained a lot of attention all over the world due to their endless benefits. You can buy the highest quality Glass LED screens from Enbon and can reap all the benefits of these screens.