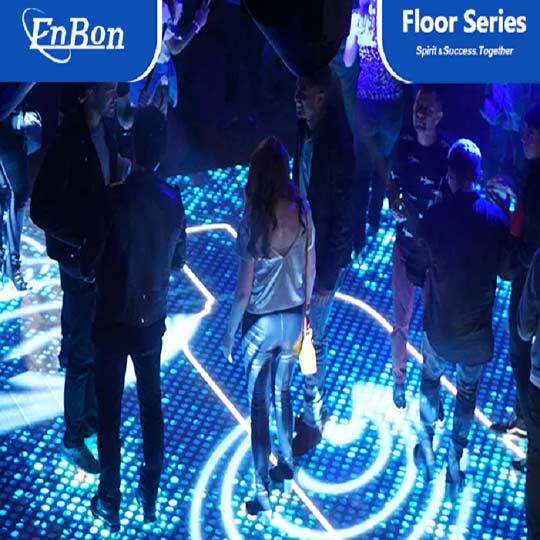 The LED screen indoor is commonly used for large conference rooms and meeting rooms. It is suitable as an eye-catcher inside the central reception hall. Many businesses are gaining a lot of benefits from using this screen. Whenever a sports event is going on it helps them represent the scoreboard. They can also use it as a presentation screen for the showrooms. The LED indoor screen features a large or medium-sized LED display. These devices are commonly seen on bank counters and supermarket promotional display boards. It offers smooth performance and clear video images for the users.

If you plan to purchase an indoor LED screen it is best to know about the features. Here are some of them:

1. High definition
The indoor LED display is easy to mount on any surface. Some major characteristics of this screen are high-definition and colored images. Many purchasers have enhanced their profits with the use of these indoor screens. It offers an easy-to-adjust brightness and doesn't require technical guidance. The best thing is that both front and rear access options are available.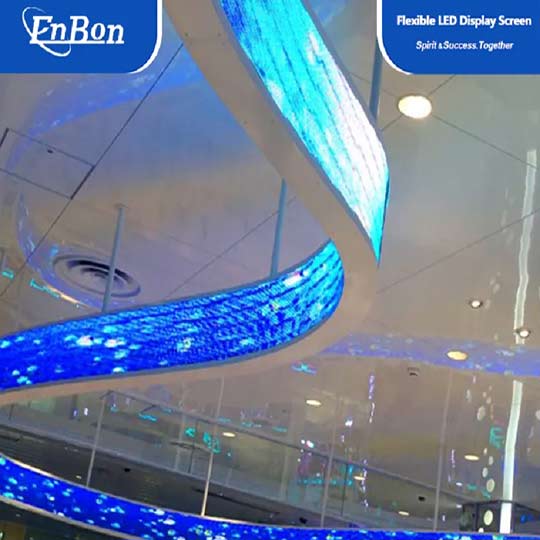 2. Brightness
You can adjust the brightness of your LED screen according to your requirement. However, if you use an indoor LED display it will not remain bright enough. The brightness options of this screen start from 1,000 to 4,000 nits

3. Waterproofing & installation
The LED screen indoor is waterproof. Even if water spills on the screen it will keep functioning without fail. It is easy to install an indoor LED screen and you don't need the help of a professional. All you need is to follow the instructions given in the manual and your work is done.

4. Size
The LED indoor screen is available in different sizes. This includes 1.5mm, 1.9mm, 2.6mm, and 3.9mm pixel pitches. You can choose a size of your choice depending on your requirements. The best thing about these screens is they have a wide viewing angle.

5. Manufactured with SMD technology
The indoor LED screen is manufactured with top-quality LED components. It offers visually appealing picture quality and stunning brightness. The color reproduction and contrast are quite easy to manage. You will be surprised to see the level of vibrancy this standard LED display has to offer.

Benefits of Using LED Screen Indoor
If you use LED indoor screens for your business it offers a lot of benefits. Here are some of them:

1. Communicate in high resolutions
The indoor LED display makes it easy for you to display a full image with high resolution. You don't need to worry about the annoying seams of an LCD wall. Additionally, you can choose all those LEDS that have a high light output. Users can have this indoor LED screen and put it behind the window. It will be easy for you to view pictures even from the outside. You can get this screen customized according to your requirements.

2. Easy to Move
The biggest advantage of the LED display is that it is lightweight. You can move it freely from one place to the other without getting worried about anything. It is an ideal medium for your promotional activities. Businesses can deliver their messages flexibly and dynamically. Moreover, it is a good way to connect with your audience.

3. Special shapes
The best thing about an LED screen indoor is that is available in various shapes and sizes. Whether you choose a standard mounting on a flat column or keep it against the wall, is up to you. Apart from that, you have the option to choose between curved and cube shapes. It happens to be an ideal choice for decorating pillars. If this isn't enough it is suitable for the curved walls inside your showroom.

4. Easy to install
All indoor LED screens are easy to install. You don't need to put in any effort and install them easily. It is easy to set up this screen at the gym, store, and meeting rooms. They are commonly seen inside meeting rooms, airports, banks, and hotels. Most of them are used inside the cinema hall to give the viewers a top-notch viewing experience. The indoor screens have a modern touch and you can personalize them for any upcoming events.

Tips to Select the Right LED Screen Indoor
If you are purchasing a new LED screen indoors, keep these factors in mind:

1. Choose the correct brightness
It is necessary to choose the correct brightness for your LED screen. This is the perfect choice when it comes to optimizing your visual experience. If the screen is too bright it can irritate the viewing experience of audiences. However, if the screen is too dim it will also hamper the viewing quality. If you choose 500 to 1500 nits, it offers the correct brightness.

2. Optimal viewing distance
The pixel pitch of your LED screen indoors offers the perfect viewing experience. You can choose the perfect pixel pitch it gives the best viewing distance. Generally, it is easy to estimate the recommended pixel pitch for any important project. The common formula to get the optimal viewing distance will be Pixel pitch (mm) / (0.3 to 0.8) = Optimal viewing distance (mm). 3. Don't go for higher resolution panels
The resolution does matter, but a higher resolution isn't always the right choice. If you choose an LED screen with a very high resolution it will increase the cost. Moreover, you will need a lot of effort to maintain its quality. You need to carefully choose how much resolution will be suitable for your project.
If you want to showcase simple and minimalistic content, try choosing a lower resolution. However, if your content needs comprehensive details like logos or phones, a higher resolution will be better.

Conclusion
Are you planning to choose an LED screen indoor? You can browse the wide collection of these screens at Enbon. If this isn't enough you need to consider some important factors before choosing an LED screen. Make sure this cost-effective solution can meet your business needs!