An outdoor LED monitor is a large display typically used for advertising or public information purposes. These screens are usually placed in high-traffic areas, such as along busy streets or in crowded squares. They are often used to display real-time information, such as the time and temperature, or to show advertising messages.
When choosing an outdoor LED monitor, it is crucial to consider the purpose of the screen and the location where it will be installed. Outdoor LED screens are available in a variety of sizes, and they are customized to fulfill the specific needs of any business or organization. Let's start to discuss the details of outdoor LED monitors, such as tech, pricing, and lots more!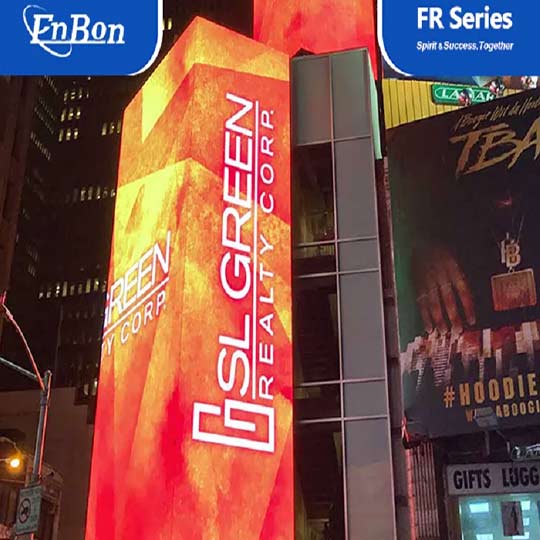 What Is an Outdoor LED Monitor?

An outdoor LED monitor is a digital display used to show information or advertisements in outdoor public areas. These displays are typically made up of large arrays of LED lights controlled to create different images or messages. They are often used in busy areas such as streets and squares, where large numbers of people can see them. Technical Considerations of an Outdoor LED Monitor?

Some of the leading technical considerations for an outdoor LED monitor include the following:
1. Brightness
The brightness of an outdoor LED monitor is one of the most important technical considerations. The brightness of an outdoor LED monitor is typically measured in nits, with a higher number of nits indicating a brighter display. For example, a show with a brightness of 1,000 nits is much brighter than a display with a brightness of 500 nits.

2. Outdoor durability
Outdoor durability is a crucial factor to consider when choosing an outdoor LED display. Most indoor displays are not able to withstand the rigors of the outdoors. They are not waterproof and are not made with high-quality material to withstand the high temperatures and humidity that are common outdoors.
An outdoor LED monitor needs to be able to withstand the elements, including direct sunlight, high temperatures, and high humidity. It also needs to be able to withstand wind, rain, and snow.

3. Contrast ratio
The contrast ratio is defined as the difference between the brightest white and the darkest black that the display can produce. A higher contrast ratio means the display can make more distinct colors and shades.
For an outdoor display, a high contrast ratio is especially important because it means that the display can produce more distinct colors in sunlight. A display with a not-certain contrast ratio will tend to wash out in sunlight.

4. Pixel density
Another consideration when choosing an LED monitor for outdoor use is pixel density, which is the number of pixels per inch. A higher pixel density means a sharper image, while a lower pixel density results in a blurrier image.
The ideal pixel density for an outdoor LED monitor is around 10,000 pixels per inch (ppi). However, monitors with a pixel density of 5,000 ppi or less may still be suitable for some applications.

5. Size
The size of an outdoor LED monitor is vital to consider when determining the placement of the monitor. The size will also dictate how visible the monitor will be from a distance.

6. Viewing angle
The viewing angle is the angle at which the picture on the screen can be seen clearly. The higher the viewing angle, the more people can see the screen at once. The best viewing angle is one that is perpendicular to the screen. For outdoors, a viewing angle of at least 160 degrees is required.

7. Refresh rate
The refresh rate is defined as the number of times per second the picture on the screen is refreshed. The larger the refresh rate, the smoother the screen's appearance. For outdoors, a refresh rate of at least 60 Hz is needed.

Construction Methods for Outdoor LED Monitor
Outdoor LED monitors or outdoor LED screens are the most popular products in the market. The main advantage of outdoor LED monitors is that they are durable and can withstand all weather conditions.

Below we have mentioned some famous construction methods.
● Truss supported: Aluminum truss equipment is used to mount the screen.
● Flown: As the name suggests, flown monitors are suspended from a structure and require no floor mounting. This makes them ideal for locations where there is not enough ground area to install a floor-mounted monitor.
● Ground mounted: It is the most common method used in the installation of LED displays. The physical connection between the display and the ground is made through a steel structure or concrete foundation.

Cost of Outdoor LED Monitor
The cost of outdoor LED screens will vary depending on the size, quality, and features of the screen. Generally, prices range from around $40,000 to $400,000.

Enbon Outdoor LED Monitor
The Enbon outdoor LED Monitor is the perfect product for people looking for a quality product that will last for a long time. This product is made with a high-quality metal frame, which means it can bear any type of weather condition and can withstand the elements. This product is also backed with a warranty, so you have to make sure that it will remain for a long time to come.

The Enbon outdoor LED Monitor is an excellent product for people who have the desire to save money on their energy bills. This product is straightforward to install and use.

Final Words
Some outdoor LED monitors may have a warranty that covers them for a specific period of time, while others may not. Always check with the manufacturer to see what kind of warranty, if any, is included with the product.

Selecting Enbon digital display products ensures quality. We hope you have enjoyed using it and found it helpful. If you have any queries regarding your search, please feel free to contact us anytime. You can also read our other latest articles to increase your knowledge about LED displays.