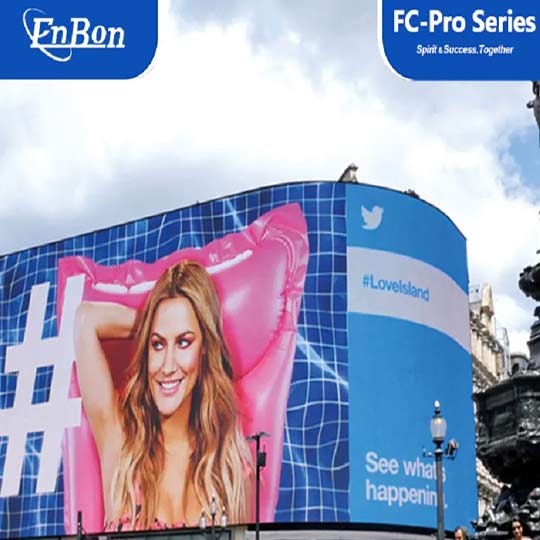 Digital outdoor LED advertising screen displays are increasingly becoming a popular choice among businesses. They look modern and aesthetically pleasing and provide a range of advantageous features that can be leveraged to increase brand awareness and boost sales. Here are some of the key advantages of using outdoor LED advertising screens:

1. Cost-Effectiveness
One of the primary advantages associated with the outdoor LED advertising screen is that it is extremely cost-effective. This is due to the fact that the technology used to create these signs is more efficient than traditional signage options. For example, LEDs require less energy to operate and generate less heat than other forms of lighting. Furthermore, LEDs last much longer than traditional lighting solutions, as they can last up to 100,000 hours without any maintenance or replacement costs involved. As such, businesses or organizations can save thousands of dollars over time by investing in an outdoor LED advertising screen compared to other forms of signage solutions.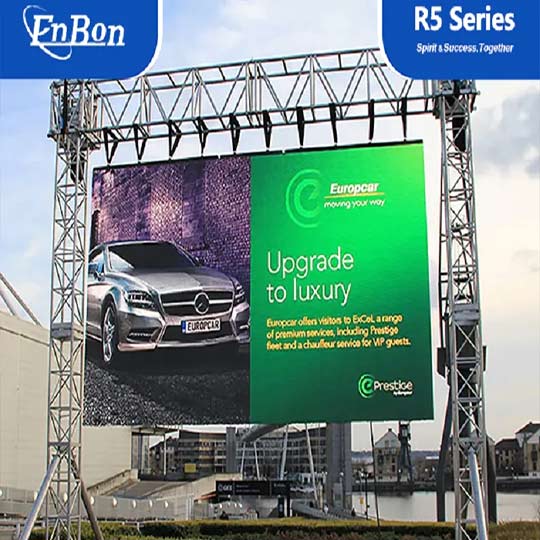 2. Flexibility
Another advantage of using an outdoor LED advertising screen is the flexibility it provides businesses or organizations looking to effectively promote their message. With an outdoor LED sign, businesses can easily customize their message depending on the target audience or current trends without having to replace the entire signboard, making it highly cost-effective and efficient compared to other signage solutions. Additionally, businesses can also incorporate animations and videos into their messages which can be updated regularly with new content for maximum impact and engagement from viewers.

3. Outdoor LED Advertising Screen Is Durability
LED signs are known for being extremely durable as well due to their robust construction and waterproof design, which allows them to withstand harsh weather conditions like rain and snow with ease while still maintaining legibility over time. Something which cannot always be said for traditional signage materials like paper or vinyl banners which tend to fade over time due exposure extreme temperatures or UV light exposure. This makes them ideal outdoors, where performance needs to be consistent regardless of changing weather conditions that may affect visibility negatively.

4. High Visibility
The illumination provided by outdoor LED advertising screen ensures that these signs remain visible even in low light conditions when marketing messages need more attention from potential customers. Thus increasing its reach exponentially when compared to conventional signage methods, which may not always be seen during dark hours, thereby reducing its reach significantly during night time hours despite its large size due lack visibility. Additionally, these signs also come equipped with adjustable brightness levels as well allowing business owners/organizations further customize their messaging based on environmental factors at hand - ensuring optimal visibility even under extremely adverse conditions and giving these signs an edge over alternative alternatives out there in the market today making them the ideal choice for anyone wanting make a significant impact on passersby without breaking bank resulting long term financial benefits down the road.

5. Cost-Effective Advertising Method
Compared to other forms of outdoor advertising, such as radio or television commercials or newspaper advertisements, outdoor LED advertising screen is relatively inexpensive when it comes to setup costs. Moreover, they don't require printing costs as content can be changed quickly without printing or mailing out flyers or brochures. Thus, businesses can save up on their marketing budgets while effectively reaching out to potential customers with an eye-catching medium like LED displays.

6. Increased Reach & Engagement
With outdoor LED advertising screen display solutions installed at strategic locations around the city, businesses can reach out to more people than ever before within a short span of time, regardless of whether they're local or international customers. Additionally, people tend to interact more with digital displays than traditional media outlets like newspapers or magazines, which helps generate greater leads and conversions for your business in the long run.

7. Convenient Installation & Maintenance
Installing an outdoor LED screen is much easier than setting up a traditional billboard advertisement due to its lightweight structure and convenient mounting system that requires no special tools or skill sets for installation purposes. Plus, maintenance costs associated with this type of display solution are much lower compared to other kinds simply because there are no consumables involved, such as ink cartridges for billboard printing jobs, so you don't have to pay extra for additional parts every now and then either way!

8. Outdoor LED Advertising Screen Is Eco-Friendly Solution
LED screens are not only energy efficient in the sense that they require minimal electricity to operate effectively, but they also don't emit any harmful gases or byproducts, which makes them a much more eco-friendly option when it comes to outdoor advertising solutions. On top of that, LED screens can be easily recycled and used for other applications as well, which further reduces their impact on the environment. Overall, LED displays are an ideal choice for a wide range of businesses and organizations looking to make their mark in the world of outdoor marketing - offering numerous advantages that traditional signage solutions just cannot match!

So if you're looking to invest in an efficient, cost-effective, and eco-friendly outdoor advertising solution that delivers real results with minimal effort required, then LED displays might just be the perfect fit for you!

9. Easy to Monitor & Measure
Outdoor LED advertising screen displays are equipped with advanced sensors that allow businesses to track and measure the performance of their campaigns in real time, which helps them make informed decisions regarding their marketing strategy as they progress. This data can also be used to adjust content on the fly depending on the audience's reaction – helping maximize engagement levels and generate more leads in the process.

10. Future-Proof Investment
Lastly, LED displays, by their very nature, are future-proof solutions that require no extra investment down the line for upgrading or replacing parts. This means businesses can safely invest in these screens now and still be able to use them for many years to come – providing long-term value and ROI with minimal maintenance costs.

So if you're looking for an efficient, cost-effective, eco-friendly outdoor advertising solution that delivers real results with minimal effort, then look no further than LED displays! Contact Enbon today to discuss your requirements, and let us come up with the perfect display solution tailored specifically to your needs!

Final Thoughts
Outdoor LED advertising screen displays are the perfect choice for businesses and organizations looking to make their mark on the world of outdoor marketing. They offer numerous advantages that traditional signage solutions just cannot match when it comes to convenience, cost-effectiveness, eco-friendliness, and ease of monitoring & measuring results. Plus, they require very little in terms of maintenance, making them a great long-term investment that can help generate more leads and conversions for your business in the long run. Enbon can provide you with the best services in LED display solutions tailored specifically to your needs – so don't hesitate to get in touch today for more information.