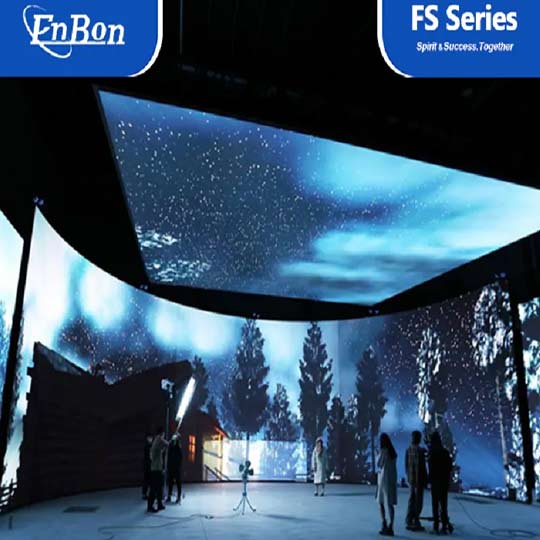 With the modern trend of digital displays, LED video walls and screens have become increasingly popular. Led screen indoor provides a brilliant way to showcase information in various aspects like advertising, entertainment, communications, and more. With their vivid displays, these screens can draw attention from far away distances, making sure your message won't be missed. But what are the key functions when it comes to potential uses for LED screens indoors, including applications for business owners? In this blog post, we will explore all the major functions LED screens provide indoors and how each can help advance your business or organization. So let us begin delving deeper into just why you should consider investing in an LED screen or two.

The LED screen Indoor has the functions of commercial publicity

The commercial LED screen Indoor is an extremely efficient and cost-effective way of advertising any business. Not only can this device display information, but it also has the ability to broadcast videos, stunning visuals, and promotions. These LED screens offer a great advantage over traditional media because they offer dynamic, entertaining content in addition to being noticed easily by passersby due to their vibrant colors and captivating images. With commercial LED screens indoors, businesses can remain competitive in their markets by quickly adapting new promotional materials without the hassle of reprinting posters or finding updated ways to showcase their message with more permanency across a wide range of spaces.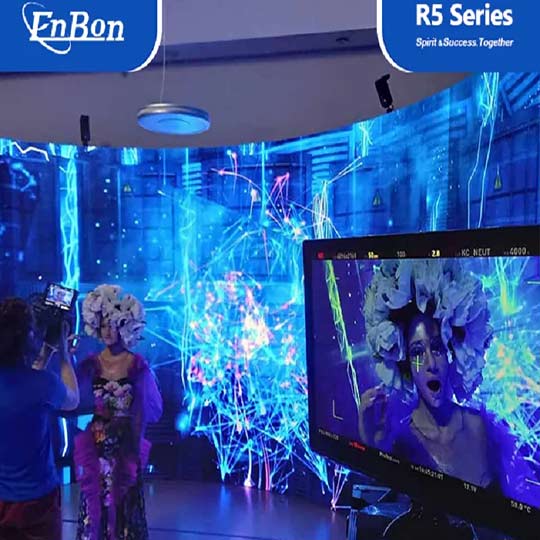 The LED screen Indoor plays a role in store decoration

Commercial LED screens indoors play an increasingly important role in in-store decoration and customer engagement. Not only do these bright screens draw attention, but they also offer timely information about products or promotions to customers. Utilized with interactive elements, they can be customized to a business's specific branding needs while also entertaining shoppers and creating a focused atmosphere. With the aid of advanced software, companies can now effectively create dynamic content that encourages shoppers to stay longer, ultimately providing them with unique marketing opportunities.

The LED screen Indoor plays the role of lighting
The commercial LED screen Indoor is changing the way we think about lighting. With its ability to create a variety of dynamic and colorful visuals, this lighting solution allows businesses to add exciting elements to their spaces. The LED screen can transform a dull room into an inviting space that captures customers' attention by emulating daylight and creating an ambient atmosphere. And to top it off, these energy-efficient screens require minimal maintenance costs and help businesses save money in the long run - it's truly a win-win.

The LED screen Indoor can popularize knowledge
With the introduction of commercial LED screens Indoor, business owners have been given a tool to reach far-reaching audiences and spread their message as effectively as possible. This technology can help companies popularize knowledge related to their products or services, showcasing an impressive display with amazing clarity and definition. Its cost-effective nature also makes it a great choice for business owners looking to broadcast information about their company without spending too much money. With this technology at their fingertips, business owners can take their brand image and marketing efforts to the next level.

The LED screen Indoor can be regarded as a bulletin board
The commercial LED screen Indoor offers marketing solutions to clients looking for an inventive way to display their business content. This innovative technology provides a distinctive alternative to traditional bulletin boards as it grants users the ability to broadcast high-quality images and videos in real-time and scale and customize the size of the screen. With advanced graphics and captivating visuals, businesses are able to make a strong impact on their target audience with this interactive experience that only LED screens can provide. It is no wonder why the commercial LED screen Indoor can be regarded as a reliable bulletin board solution.

The LED screen Indoor can heighten the atmosphere
The use of a commercial LED screen Indoor can be an effective way to add a layer of vibrancy to any event. Whether it is used to promote a visual representation of festive words or welcoming words, this modern technology creates an aura that can heighten the atmosphere and make visitors or guests feel the excitement immediately. With their high resolution and wide viewing angles, commercial LED screens offer remarkable advantages for demanding occasions when making an impression is important. By investing in this latest technology, you can be sure that your celebration will attract attention for all the right reasons.

The LED screen Indoor can also play a warning role
Led screens are a staple of modern commercial and residential settings. Their ability to produce high-resolution visuals provides creative freedom and flexibility for various applications. And in addition to the benefits led screens to bring to spatial design, they can also serve as an important warning system when needed. Indoor commercial LED displays can be used to broadcast critical information, such as emergency notifications or announcements in public spaces, such as airports, hospitals, and shopping centers. This allows for crucial information to be rapidly shared without disruptions or delays that might accompany traditional audio systems. Installing key led screens indoors can effectively ensure that your business or space is prepared should an unfortunate incident occur.

Final Thoughts
A LED screen Indoor is sure to enhance any business by providing a dynamic and versatile message that will help you communicate with your customers. Not only are they great for displays and advertising, but they can also be used for other functions such as showing sports scores, children's educational programming, or even just general entertainment. With so many uses, it's no wonder that LED screens have become increasingly popular in recent years. If you're considering investing in a LED screen for your business, be sure to contact us at Enbon – we'd be more than happy to help you find the perfect solution for your needs! We can provide the best services for commercial LED screen Indoor for our clients.