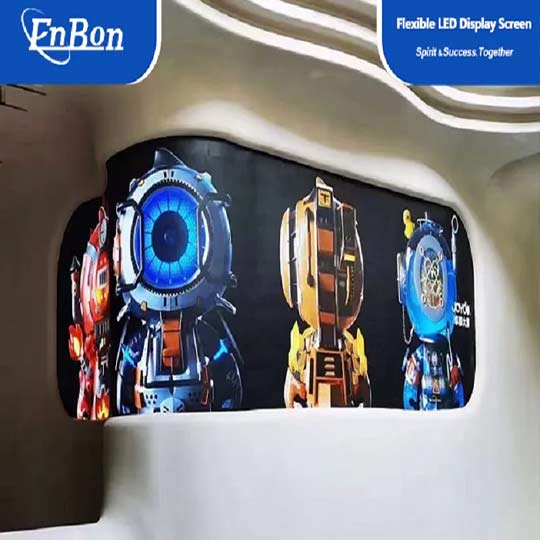 Flexible LED panel screen display is a new type of product. The screen surface is flexible, the display effect is very good, and it is easy to carry. It is composed of a flexible PCB board and an adjustable LED lamp bead. This flexible screen uses high-quality LED lamp beads and has high brightness, low power consumption, and low heat generation.

Another name for flexible LED display is bendable display because the material used during the manufacturing process is very malleable. This is the reason that its final look is very creative and unique.

Different sizes and shapes are accessible from the market. You can buy according to your needs and choices. If you are unfamiliar with the buying guide and the advantages of flexible LED panel screen display, this article is for you. In this blog post, we will discuss all these digital products that significantly increase your knowledge. Read on!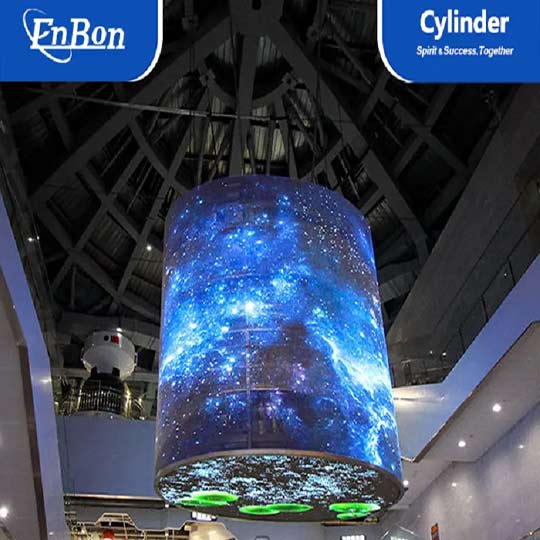 Quick Overview of Flexible LED Panel Screen Display

Flexible LED panel screen display is a new generation of indoor and outdoor LED display products with ultra-thin, light-weight, flexible features. It is widely used in various indoor and outdoor occasions, such as stadiums, exhibition halls, shopping malls, and so on.

It is made of an ultra-thin flexible circuit board with a thickness of only 0.4mm, which can be bent to a radius of less than 10mm. It is easy to install and carry and is installed byin irregular places, which is very convenient.

How to Select the Best Flexible LED Panel Screen Display?
When selecting the best flexible LED display, it is crucial to consider several factors. Let's start to discuss the details of these factors.

1. For which purpose you used the display
Application scenarios matter a lot. At which place do you install the whole system, indoors or outdoors? Brightness, resolution, and pixel pitch are all factors considered before purchasing a flexible LED display.
They are used for informational purposes, such as displaying flight information at airports or for advertising and branding at retail stores and sporting events. Flexible LED panel screen displays are also well-suited for architectural and ambient lighting applications.
In case of outdoor purposes, choose a screen that is waterproof and bears harsh weather conditions. Viewing distance is also significant to consider if you are going to install the display outdoors.

2. Keep in mind your business style
In today's market, there are many flexible LED displays. In order to select a great solution for your business, it's essential to consider your specific needs. It's a good idea to consider the following factors when choosing an LED display:
● What type of content will you be displaying?
● What kind of atmosphere will you be using the display in?
● How easy is it to set up and take down? And lots more.
Before purchasing a flexible LED display, clear yourself with the answers to these questions.

3. Selecting reliable flexible LED panel screen display solution provider
A reliable LED display solution provider also offers customized solutions. You can contact a reliable LED display solution provider and send your requirements. The team will analyze your needs and offer you the best solution. You can also request a quote and get the best solution at the most reasonable price.

How to Differentiate the Quality of Flexible LED Screen?
It is important to judge the quality of products before investing in them. The same is true for flexible LED panel screen displays. The below-mentioned points assist you in purchasing a high-quality display screen.

1. Flatness of flexible screen
In the flexible display field, a flexible screen's flatness is one of the major concerns. The flatness of the flexible screen is determined by the flatness of the LCD panel used with it. The use of an optical adhesive improves the flatness of the panel. But it is not possible to achieve a flatness of less than 0.5 mm. The flexible screen needs to be developed in such a way that it can be placed on a curved surface.

2. Viewing angle and brightness
Brightness plays a crucial role in image quality. In the case of an indoor LED screen, make sure that the brightness is higher than 800Cd/m2. At the same time, for outdoor screens, the brightness is more elevated than 1500Cd/m2. The next parameter is the viewing angle, which determines the audience's scope. It is better that the viewing angle is more significant.

3. Reproducibility of colors
Color consistency is vital to ensure the realism of the image.
Application of Flexible LED Panel Screen Display

● Indoor and outdoor advertisement, stage, performances, exhibitions, etc.
● Sports Stadiums, Airports, Train Stations, Metro Stations, Bus Stations.
● Commercial buildings, Hotels, Restaurants, Banks, Jewelry Stores, High-end Stores.
● Office buildings, Hospitals, Schools and Universities, Municipal, Traffic, and Security Monitoring.
● Other indoor and outdoor application sites.
Advantages of Flexible LED Panel Screen Display

● Customization: As we all know, the traditional display is fixed, making the product display surface challenging to adjust. The flexible LED screen can be customized according to the size of the venue. The size of the product display surface no longer limits it.

● Good stability: The flexible LED screen has good strength in the case of high wind and high temperature, and the flexible display surface is not easily deformed.

Enbon: Buy a High-Quality Flexible LED Panel Screen Display
Enbon is leading in the manufacturing of Flexible LED Panel Screen displays. Our flexible LED panel screen display consists of a PCB board, LEDs, and optics. We offer a wide range of high-quality flexible LED panel screens for indoor and outdoor advertising. Visit our site today and learn more about our services and products.

The Bottom Line
Flexible LED panel screen displays are the next wave of technology in the market. They are highly portable and can be utilized in a variety of different ways. Whether you need to display a presentation or a video, or use them for advertising, make sure that you find a flexible panel that will suit your needs!