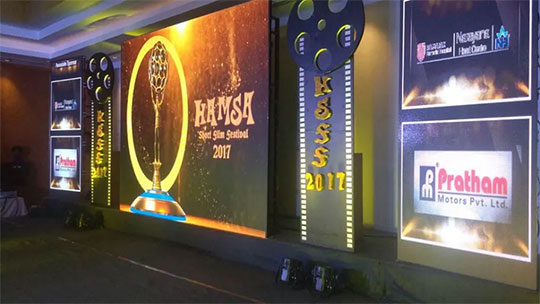 LED display screen is widely used in indoor and outdoor, stage, court and other fields. According to the application field and installation environment, the installation method of LED display screen is different. Here are six ways for Led screen display installation, including fixed installation, mobile portable, rental hoisting, court screen, arc screen and so on.

1. Column installation
Single column installation
There are many types of column installation, generally used for outdoor advertising, as follows:
1.1) Single column installation: suitable for small screen applications
2.1) Double column installation: suitable for large screen applications
3.1) Closed maintenance channel: suitable for simple box
4.1) Open maintenance channel: suitable for standard box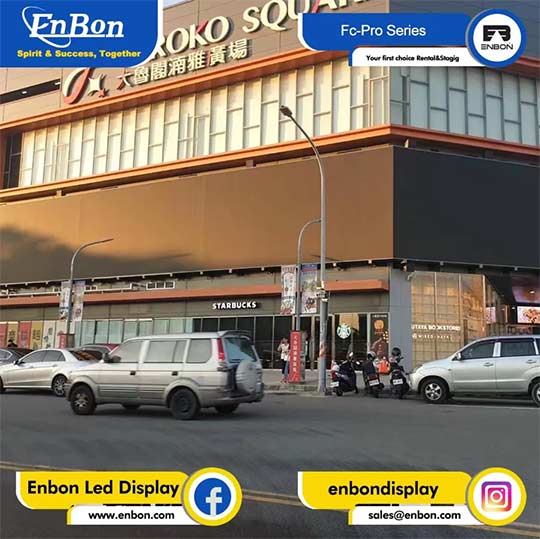 2.hanging installation mode
Hoisting installation mode
1.1)This installation method is similar to the cantilever installation method, and the application is the same. The screen body adopts the integrated cabinet design scheme, which is suitable for indoor and semi-outdoor screen bodies.
3. Wall-mounted installation
Wall wall hanging installation
1) This installation method is usually used for indoor or semi-outdoor
2) The display area of the screen body is small, and generally there is no space for maintenance channel. The whole screen is removed for maintenance or made into a folded integrated frame
3) The screen body area is slightly larger, generally adopts the front maintenance design (that is, the front maintenance design, usually adopts the column assembly method).

4. Cantilever installation
Cantilever installation mode
1) This method is mostly used indoors and semi-outdoors
2) It is generally used at the entrance of passageways and corridors, as well as at the entrance of stations, railway stations and subway entrances
3) It is used for traffic induction on highways, railways and expressways
4) The flat body design generally adopts integrated cabinet design or lifting structure design
5.standing installation mode
Standing mount mode

1) Converged cabinet design is generally adopted, and there are also column combination design
2) Suitable for indoor small spacing screen body
3) Generally small display area
4) Main typical application LED TV design

6, Mosaic installation mod
Wall embedded installation
1) The whole display body is embedded in the wall, and the display plane is at the same horizontal plane as the wall
2) Simple box design
3) Generally use front maintenance (front maintenance design)
4) This installation method can be used both indoors and outdoors, but it is generally applied to the screen body with small distance and small display area
5) Generally used for building gate, building hall, etc
In real engineering installation, there are still some other LED display installation methods. In addition, in the installation process, the engineering personnel should strictly follow the installation operation process to ensure the installation of the LED display body qualified and safe.