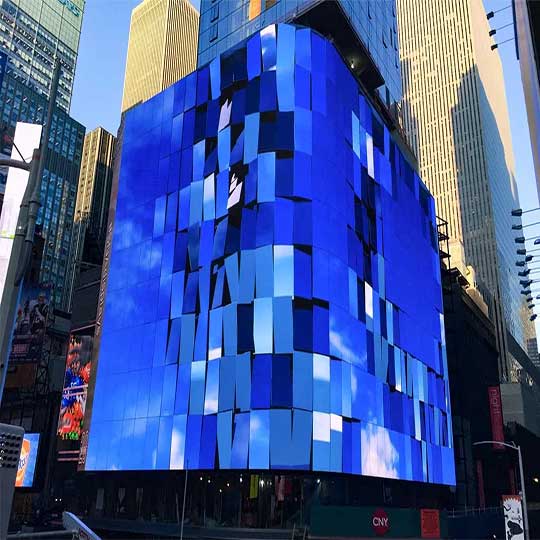 With the development of science and technology, outdoor advertising types are also showing a trend of diversification. In the era of information explosion, audience attention resources have gradually become the scarce resources pursued by major advertisers. Outdoor led screen advertising with its unique advantages of value in outdoor advertising occupies a place.

Marketing value

Outdoor led screen media are mostly located in the city's core landmarks, CBD center core business district, the city's core traffic main road, as well as other traffic, traffic-intensive activities such as subway, terminal and so on. Outdoor led screen media with its geographical advantages, attract the attention and attention of many audiences, no doubt this means higher marketing value.

Creative Space Value

Diverse forms, no boundaries of creativity. Compared with other traditional outdoor advertising brands, the outdoor led screens can combine graphic images, copy, dynamic sound effects, 3D technology and so on, creating a wealth of visual stimulation. Excellent display and led large-screen technology cleverly blend, the burst of unlimited creative space.

Scene Interaction Value

CBD central area is full of tall buildings a huge outdoor led large screen, outstanding geographical location and strong visual impact, and even become the city's Wambo mobile phone page, can easily attract a large number of outdoor activities of the active attention of the crowd. With the development of outdoor LED screen technology, the use of outdoor LED large screen brand information, only outdoor LED screen media publicity impact will greatly enhance the brand exposure. Coupled with creative interactive design, to achieve online downline linkage, scene interactive marketing value will make the brand shine, to win greater value.

In the context of grabbing attention, outdoor led advertising screen with its unparalleled unique advantages for the brand to create unlimited value.