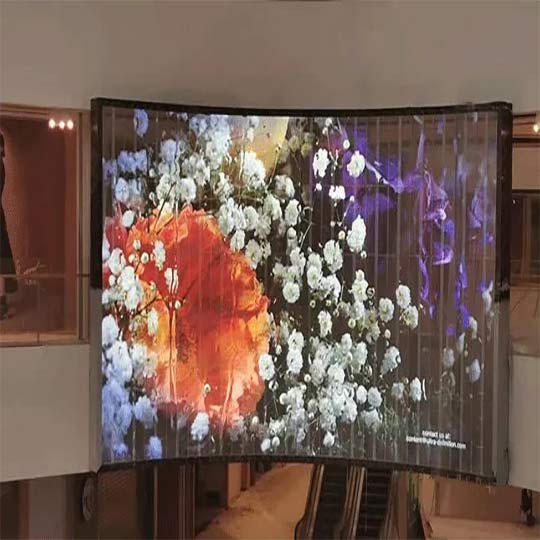 Are you looking to create an eye-catching and functional LED display solution for your business? Custom LED display solutions can be a great way to showcase products and services, increase brand recognition, and draw in new customers. Whether you are running a retail store or setting up at trade shows and conventions, custom displays can help make your business stand out from the competition.
In this article, we will discuss what custom display solutions are, why businesses of all sizes should consider them, how to design an effective solution that stands out from the crowd, tips for creating an eye-catching and functional setup that appeals to customers, as well as how to find the right supplier or manufacturer for your needs.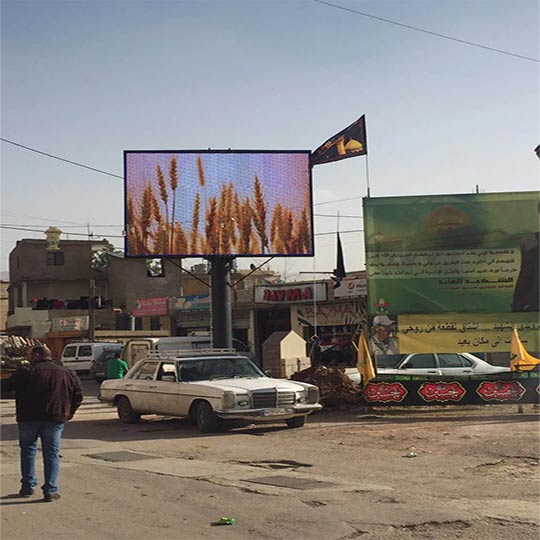 What Are Custom Display Solutions?

Custom display solutions are tailored LED displays created specifically for a business's unique needs. They can range from stand-alone kiosks to fully integrated digital signage systems, and they providecompaniess with an effective way to showcase their products or services in-store, at events, or online.

Why Should Businesses Consider Custom Display Solutions?

Custom display solutions are an invaluable asset for businesses of all sizes, as they allow companies to engage and interact with customers more dynamically.

Customization To Your Business Displays

These solutions provide businesses with the ability to customize their displays to match the unique needs of their business, as well as create an eye-catching and engaging display that draws attention.

For example, businesses can use custom LED display solutions to create interactive displays that showcase their products or services in detail.

Help In Your Business Promotion

These displays can also be used to show off promotional offers and encourage customers to make a purchase. Additionally, businesses can integrate custom display solutions into their digital signage platforms, allowing them to reach more potential customers through increased visibility.

How To Design An Effective Custom Display Solution?

Custom displays are an important part of marketing, as they help customers to remember the brand or organization. Therefore, designing an effective custom display solution is essential for successful marketing campaigns.

Before you start designing a custom display solution, it is important to consider several factors:

1. Determine Your Goals & Objectives:
Before beginning the design process, decide your goals for the custom LED screen. What do you want it to achieve? Are there specific messages that you would like it to communicate? This will help guide your design decisions going forward.

2. Gather Inspiration & Ideas:
Once you know what you want to achieve with your custom display solution, start brainstorming ideas by gathering inspiration from other designs that have successfully communicated similar messages or achieved similar goals. Look at examples from both inside and outside of your industry for inspiration

3. Create A Prototype:
Using the ideas gathered from step two as a starting point, create a prototype of your custom LED display solution using physical materials or digital tools such as Adobe Photoshop or SketchUp Pro 3D modeling software. A prototype will give you an idea of how your design looks before committing any money to manufacturing it.

4. Evaluate Your Design:
Get input from colleagues and friends on your prototype's overall look and feel before moving on to production or purchasing materials for assembly if necessary. This will prevent costly mistakes from being made further down the line.

5. Finalize Your Design:
Make any necessary changes based on feedback received in step four before moving on to production or assembly.

Tips For Creating An Eye-Catching And Functional Custom LED Display Solution

Start by determining the primary goal of your custom display solution, as this will inform your design and overall aesthetic.

1. Evaluate Your Environment

Consider the environment in which the custom display solution will be placed and make sure that it stands out from its surroundings. Draw inspiration from other successful designs to create a visually striking piece and capture attention quickly.

2. High Quality Material

Utilize quality materials for your custom display, as low-quality materials may compromise the overall look and durability of the display in its intended environment.

3. Functionality

Remember to keep functionality at the forefront when designing your custom LED display; it should be easy to assemble, transport and store away when not in use

4. Make Use Of Designing

Consider how custom branding can be incorporated into your design, such as through logos, branded colors or unique images; these elements help to make an impactful statement about your company's identity.

5. Use Appropriate Lightning

Think carefully about lighting either within or around the display – it's important that any light used is eye-catching and bright enough so that text is legible while being mindful of not overloading customers with too much visual information at once .

6.Balance Between Text And Visual

Aim for a balance between visual appeal and text content; too much text can be off-putting, whereas too few words may leave people feeling uninformed, especially if they are looking for detailed information about a product or service you offer.

Finding The Right Supplier Or Manufacturer For Your Needs

When looking for a supplier or manufacturer for your custom LED display solutions, it's important to find one that is reputable, and can provide you with the products or services you need. There are a few things you can do to help you find the right supplier or manufacturer for your custom display solutions

Use Referrals

One of the best ways to find a reputable supplier or manufacturer is to ask for referrals from other businesses in your industry such as Enbon. If you know other companies that have used a particular supplier or manufacturer, they can give you some insights into their experience. You can also check online review sites to see what other customers have said about their experience with different suppliers or manufacturers regarding custom display solutions.

Appropriate Pricing:

Another thing to consider when choosing a supplier or manufacturer is their pricing. It's important to find a company that is competitively priced so that you can get the best value for your money. To do this, you can request quotes from multiple suppliers or manufacturers and compare their prices.

Good Quality Of Custom LED Display Solutions

It's also important to consider the quality of the products or services the supplier or manufacturer offers. You want to ensure you're getting high-quality products or services that will meet your needs. To do this, you can ask for samples of their products or services before purchasing.

Good Customer Service

Finally, it's important to consider the customer service the supplier or manufacturer offers. You want to ensure that they are easy to reach and responsive to any questions or concerns you may have. Conclusion

Custom display solutions are a great way to draw attention to your business and products. By finding the right supplier or manufacturer, following good design principles, and using high-quality materials, you can create an effective custom display solution that will help you stand out from the competition.

With careful planning and consideration of these tips, you can create a custom LED display solution that will help you attract and engage potential customers.